Superintendent's Student Advisory Council Features Four Central Students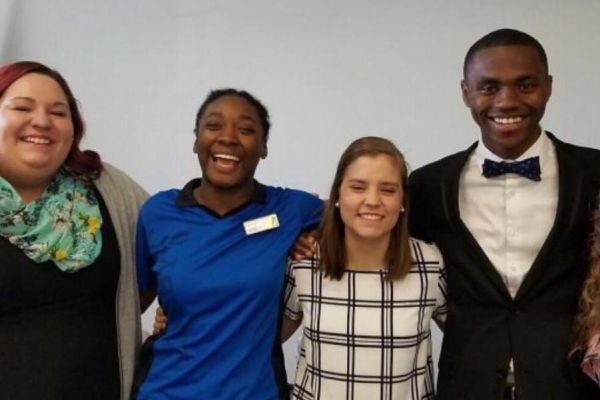 The Superintendent's Student Advisory Council is a group of students from around Hamilton County that gather in the Central Office Boardroom to represent their school and to inform the Board of Education of how their school is operating. Out of the 45 members at the meetings are four Central High School students: seniors D'Andre Anderson and Jared Eddy along with juniors Monet Henderson and Bethsahida Harrigan.
Anderson is the Chairman and Henderson is the Secretary.
This is the second year Central High School has had two students from the student government. During the 2014-2015 school year, D'Andre Anderson was the Secretary and senior Central High student Jadyn Snakenberg was the Chairwoman.
The council normally does one project that occurs in the fall: the book drive. Members will collect books and donate them to McKay's to get credits. The more credits, the more money. Then, council members will divide the money among librarians in different schools throughout the county. The purpose is to try to raise as much money as possible to help out the school.
"This year's council is very strong and the students seemed to be very excited," commented Secretary Henderson. "I am super stoked to see how this year goes."
The members are from the school's top students, the student government, or the students who are constantly involved in their school. The meetings are held the second Monday of every month. They usually last one hour long, but it can change depending on how talkative the members are that day.
D'Andre Anderson had only great things to say about his experience with the council.
"Being a part of the Student Advisory Council has been really great and makes me feel like I am a part of something bigger than myself. This year is different since I will be the Chairman and lead the meetings, but our first meeting went really well and I can not wait to see what this year holds!"
About the Contributor
Zeena Whayeb, Staff Writer
Zeena Whayeb is a current sophomore at Central High School and Best Staff Writer of 2017 at the Central Digest. When she is not thinking of a thousand...