Remembering Megan Sanford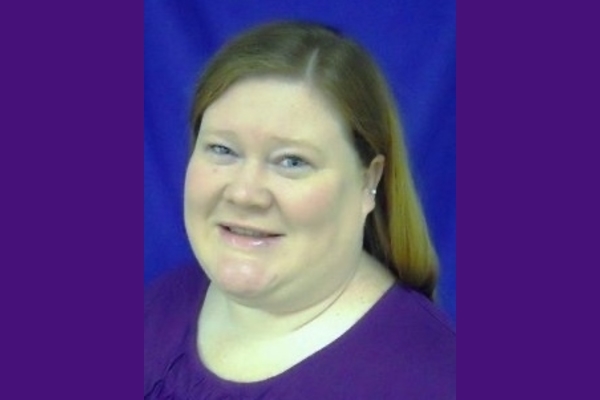 Megan Sanford has left a great and powerful impact on the history of Central. It will be near impossible for the role she left behind to be filled. Before she taught at the school, she taught at several other schools until she made Central her home. However, Central was always her home, for Mrs. Sanford graduated from Central in 1999. It was always her dream to teach at the school, and, thankfully, she was able to achieve that goal last year when she taught advanced placement chemistry and chemistry.
Unfortunately, during that time she was diagnosed with a brain tumor, and was in and out of the hospital on numerous occasions.
Mrs. Sanford taught for the first semester of the 2019-2020 school year, but was unfortunately still in and out of the hospital. On Saturday, December 7, she sadly passed away from the illness' complications. Mrs. Sanford was and still is missed by teachers and students alike.
Her funeral will take place on December 12 at Harrison United Methodist Church, located at 5621 Hwy 58 in Harrison, from 3 to 6 p.m. Visitation will be followed by a memorial service at 6:00 p.m.
No matter how fate alters the hands of time, Mrs. Sanford will always have a place in the hearts of everyone at Central.
"I absolutely love my job, and there has never been anything else I have ever wanted to do other than teach. Teaching at Central has been my dream since before 1999 when I graduated. This was a dream come true," Mrs. Sanford said about her teaching experience.
Many students here at Central are deeply saddened about the passing of Mrs. Sanford. She was a beacon of hope who always had a positive outlook on her students.
"She meant hope for each and every one of us in AP chemistry. I speak for the class when I say that the curriculum is very strenuous, and most of the lessons require extensive explanations. Whenever we did not understand a topic, Mrs. Sanford helped bridge the gap between confusion and understanding. Mrs. Sanford was gone for a while, but when she returned, we knew that she was going to help add to our academic arsenal. Despite being sick, she came in and poured her heart into each and every lesson, and for that, we are all extremely grateful," former student of Mrs. Sanford, Tyler Mullins, compassionately shared.
"Mrs. Sanford, and I believe I speak for all of us in AP chemistry, was more than a teacher to us. She was a huge part of our lives. She encouraged us to be better than ourselves, and believed in us when we didn't believe in ourselves. She taught us that it was okay to struggle in a subject, that we didn't have to be perfect and understand things easily just because we were in AP or in honors [classes]. Her personality gave a sense of warmth and welcoming when you would talk to her," stated Dallana Nolazco. "I remember our first lab in class. It was a total failure for my partner and I, but instead of scolding us, she laughed with us and pushed us to try again. I don't remember a time in class where she was in a bad mood. Even with everything going on, she was determined to teach us, and whenever she taught, she taught with a passion. She's someone I won't forget, especially with how amazing of a person she was."
School administration and the teacher staff are also deeply affected by her passing.
"As a coworker, Mrs. Sanford was diligent in her efforts for her students and was a team player in the science department. She loved teaching and loved being at Central. As an alumni, I think it meant a lot to her to be able to come back to Central to serve the students of our community,"  Tina Cotreau expressed.
"Mrs. Megan Sanford was a dedicated and skilled professional. She truly loved teaching and interacting with students. This was her life calling. She loved Central High School, and being here was her dream job. She will be dearly missed by both her colleagues and students. Her spirit lives on in her students that she worked with daily. All of us, teachers and students alike, will never be the same because of our daily interactions with Megan," Gary Fomby stated.
"I've known Mrs. Sanford since we were both in college at UTC.  She and I were classmates in many of our chemistry classes together. Back in college, Mrs. Sanford was hard working, honest, and kind. She was always willing to help her classmates, whether it was with understanding the class, listening patiently to a friend, or to offer a ride to one of the other college kids without a car.  Even back then, she had one of those souls that was meant to help people," April Slatton said.
Although the two had not seen each other for a while after college, they were able to reconnect once Mrs. Sanford started working at Central.
"We lost touch after we both graduated (that was before the days of social media). I actually had no idea she had become a chemistry teacher, and she didn't know I was a biology teacher. Fast forward to the beginning of last school year, and we see each other. We picked up where we left off, both trying to catch up on about 15 years of adulting. We learned that we had both been teaching since we left college and had both had our families grow… but she was still the same Megan I knew from back then," Slatton continued.
Mrs. Sanford's influence did not go unnoticed, and her legacy and mission as a teacher will be carried on through her students.
About the Contributors
Jaheim Williams, Staff Writer
Hello, my name is Jaheim. I am a senior here at Central, and this is my second year being on the Digest. I am considering becoming a sociologist or a psychologist...