Central's 2020 Prom Theme is Announced: 'Roaring Twenties'; Tickets on Sale Now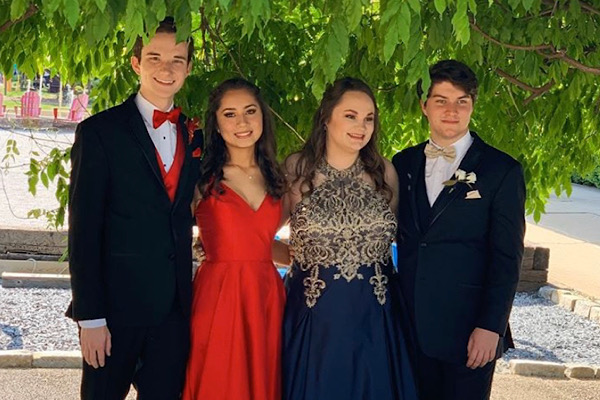 Each year, Central's upperclassmen take part in the annual tradition that commemorates the highlight, in some people's opinion, of students' high school years: prom night.
This year's prom will take place on April 25 at the Mill, from 7:00 to 11:00 p.m. While juniors and seniors are the only grades allowed to purchase tickets, underclassmen may also attend if they purchase a ticket as a junior or senior's guest.
Prom tickets are currently available for purchase. Students can find all the necessary forms right outside of AP Biology and Forensics Instructor Tina Cotreau's room, E-103. Please only turn in prom money in an envelope, with the appropriate forms, in between each class; this will prevent class time from being interrupted.
Tickets will cost $40 up until this Friday, February 28. After that date, they will be $50 per person throughout the month of March, and $60 per person in April.
Students who bring guests who are not Central students must also fill out a separate guest form by March 31. However, said guests must not be over the age of 20.
As customary, the junior class officers plan the special night during the prom meetings, helping secure and set up the food, decorations, and entertainment for the big night. This year, the junior class decided that the dance's theme would be the "Roaring Twenties," as this year is the dawn of a new decade.
"We decided to go with decorations that have a 1920s feel since we're in 2020," said Junior Vice President Ariyah McGhee. "We hope that the guests in attendance enjoy the music and atmosphere at this year's prom."
Cotreau and the junior class officers are putting a lot of time and effort into making this year's prom another memorable night for Central's students. Make sure students plan to turn in their money accordingly to ensure that they have a space secured at the event.
About the Writer
DayOnna Carson, Editor-in-Chief
My name is DayOnna Carson, and this is my fourth year being on the Central Digest! I love reading and making stories of my own, so I am glad I got the...