Central's Student Body Continues to Decrease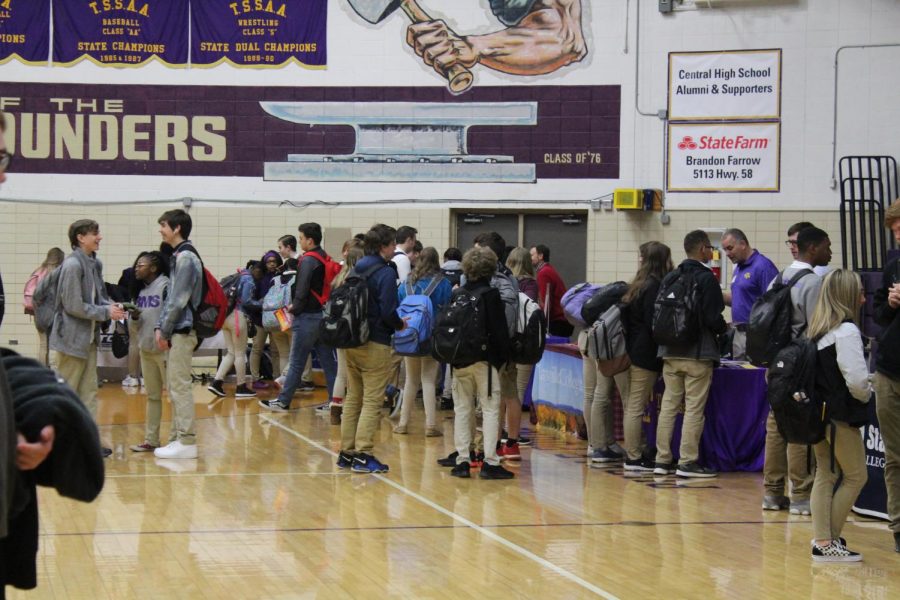 Central prides itself in the diversity of its population, allowing for several different personalities and experiences to converge into a single school. However, that population has been gradually declining, and this year's statistics show that the downturn has continued into 2020.
According to Central's enrollment summary, there are currently 771 students enrolled at Central, a decrease from last year's number of 831. This continues a trend of shrinking for Central's student body; the 2019 number of 831 was a decrease from Central's 2018 population of 915. All demographic statistics were self-reported by the parents of the students.
The largest ethnic student demographic for this year are African Americans, sitting at 357 out of the 771 students, or roughly 46 percent. White students make up 41 percent, or 316 students, of the population. Multi-racial and Hispanic are the next two largest demographics with 48 (6.2 percent) and 45 (5.8 percent) students respectively. According to the report, there are only three Asian students, two American Indian students, and no native Hawaiians or Pacific Islanders attending Central this year.
"I also like the diversity of the student body because everyone is represented in a way to where nobody feels singled out," stated Senior Erin Bell.
The largest class in Central's student body is the sophomore class, which currently holds 204 students. The next largest is the freshman class at 194 students. The senior class quickly follows with 191 students, leaving juniors, all 182 of them, as the smallest class.
Junior Tyi Mosley does not see his class's shortage as a disadvantage. "I feel like… we have the biggest impact on the school," he responded. "We are the future of Central."
In regards to gender, male students have a majority. 427 students– 55 percent– of students are male, besting the female student population of 344. Only three specified groups have an even or female-dominant split: African-American juniors (44 females to 38 males), multi-racial freshmen (eight to three), and Hispanic freshman (seven to seven).
Despite this decline in population, Central continues to maintain a diverse and vivid student body that allows everyone to listen to and consider others' thoughts and opinions. After all, quantity never determines quality.
About the Writer
Grayson Catlett, Columnist
Howdy! I'm Grayson Catlett, and this is my first year with the Digest. I will be serving as the senior columnist for the class of 2021. I have a very broad...