Central Physics Teacher Prepares Students for Debate Competition in the Spring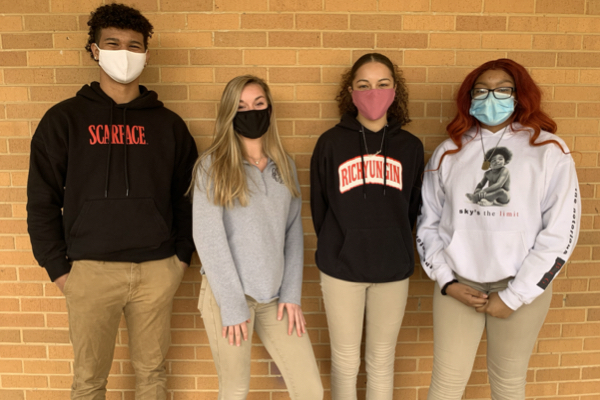 An extracurricular activity that Central has not had much experience with is debate. Despite the school's expansive history, it has never truly claimed a debate team. However, past years have seen Central students preparing for debate competitions with physics and environmental science teacher Nathan Dawson.
"It's not really a debate team, but we are competing in a tournament at UTC [University of Tennessee at Chattanooga] in the spring," Dawson explained.
This will be Dawson's second year leading a Central debate effort, although last year's drive was brought to an abrupt end with the COVID-19 pandemic closing the event. Before teaching at Central, Dawson had a coaching position with a school debate team in Dalton, Georgia. He highlighted that one of his former members, an ESL (English as Second Language) student, was ranked in the state.
At the time of writing this article, five students have joined the group. They are holding meetings every Wednesday, debating each other to practice for the competition. The group is also looking for a sixth member, which Dawson says will complete three two-person teams.
"We will actually admit two teams into the tournament," Dawson elaborated, "and then the third team is an alternate." He then emphasized the importance of the alternate set: "having participated in debate tourneys in the past… those alternates can win you tournaments."
One member, Sophomore Amber Burchfield, has expressed enthusiasm for the upcoming event.
"I am so excited to have this opportunity. It is good for scholarships, and UTC is offering money depending on how far our team goes," Burchfield mentioned.
Dawson and the team have high hopes for the experience as well as the rewards that could come with it.
"We are hoping to make it very far in these debates," Burchfield added. "We are working very hard to reach this goal and are very excited."
About the Contributors
Grayson Catlett, Columnist
Howdy! I'm Grayson Catlett, and this is my first year with the Digest. I will be serving as the senior columnist for the class of 2021. I have a very broad...
Karleigh Schwarzl, Sports Editor
Hi, my name is Karleigh Schwarzl. This year I am your Sports Editor! I am so excited to have this role going forward! I play both soccer and softball....