'If I Stay' Movie Review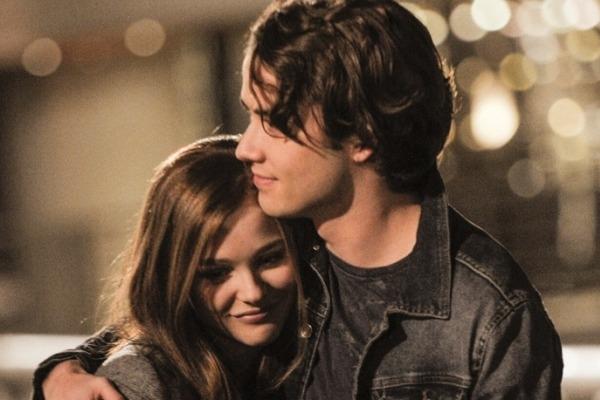 The Beatles once said, "All you need is love," and that is the heart and soul of the new movie, "If I Stay". In this young adult love story, Mia, the cello-loving main character of this film, gets an unexpected turn in her path that will change her for the rest of her life.
Mia has everything an average girl wants. She has her rock star boyfriend, her best friend Kim, and a full ride to Juilliard for playing her cello. One snowy day, her family decides to go on a trip to celebrate as a family, but that is not what happens. While driving on the road, a reckless driver hits the car full of Mia and her family and causes a giant wreck. Once Mia wakes up, she realizes that she is in a coma, and the doctors do not know if she is going to wake up. Both of her parents were instantly killed when the wreck occurred, and her little brother, Teddy, had an epidural hemorrhage in his head and ended up dying because the doctors were not aware of it. During this journey, the movie flashbacks to Mia's life before the wreck and shows footage of how she is doing and if she wakes up or not.
After her boyfriend Adam visited her to say "goodbye" and her grandfather came in and told her it was okay to let go, Mia has to make the decision of whether she wants to go (die) or stay (live). If she goes, she will never see Adam or Kim again; if she fights and lives, she has to be an orphan because the rest of her family is dead. So the question is, will Mia stay, or will she go?
This movie (directed by R.J. Cutler) came out on August 22, 2014, and it grossed $15,679,190 in its opening weekend. Times Free Press called it a "tear-jerking movie," and it received 7.1 stars out of 10 stars.
"I really liked it, and it was really moving. Also I personally liked it because the main character, Mia, had an interest in music, and I love music," said freshman Joshua Sizemore.
This touching and moving film is still in theaters, and the book also titled "If I Stay" by Gayle Forman upon which the movie is based is sold at book stores everywhere.
Leave a Comment