"The Fault in Our Stars" Book Review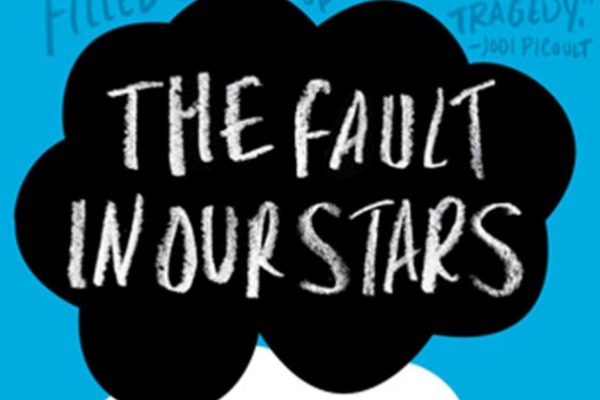 "Sometimes, you read a book and it fills you with this weird evangelical zeal, and you become convinced that the shattered world will never be put back together unless and until all living humans read the book," ponders the female protagonist from The Fault in Our Stars.
The Fault in Our Stars, written by John Green, has left readers in awe and in tears. The book is read from the viewpoint of Hazel Grace Lancaster, an average teenage girl, besides the fact that her body is filled with cancer and her "lungs suck at being lungs". Hazel Grace, who was diagnosed with cancer as a young girl, believes that she has come to terms with her cancer-stricken life. After being diagnosed with depression, Hazel's mother sends her to a cancer support group, where she soon meets Augustus Waters, a cancer survivor. "Gus" is immediately drawn to Hazel in a way that makes Hazel slightly uncomfortable. Still aware of her terminal cancer, Hazel continues to push Gus away in her sarcastic vein. Hazel's outlook on life is very dark; she wants to minimize the amount of people she hurts when she is finally defeated by the cancer that is attacking her.
Gus has an extremely upbeat personality – he lives his life in a series of metaphors and a never-ending attempt to make sure he is remembered. He continues to break through Hazel's walls with his carefree personality. Despite his best efforts, Hazel repeatedly pushes him away until Gus uses his "last dying wish" to take Hazel to Amsterdam so she can meet the author of her favorite book, Peter Van Houten. Upon meeting the author whom she describes as "her only friend besides her parents", she discovers that he is a drunk who refused to indulge Hazel's wonders about his book, An Imperial Affliction. Despite her incredible disappointment, the two teens are able to make some fun out of their trip to Amsterdam.
The Fault in Our Stars is a number one New York Times bestseller, a number one Wall Street Journal bestseller, and the New York Times Book Review Editor's Choice. With over 10 million copies sold in the United States, this book has swept millions of readers off their feet. The major motion picture of The Fault in Our Stars has become named the "greatest romance story of the decade" by Entertainment Weekly.
"[Green] shows us true love – two teenagers helping and accepting each other through the most humiliating physical and emotional ordeals – and it is far more romantic than any sunset on the beach," the New York Times raves.
"A novel of life and death and the people caught in between. The Fault in Our Stars is John Green at his best. You laugh, you cry, and then you come back for more," said Markus Zusak, bestselling and Printz Honor-winning author of The Book Thief.
The Central Digest gives The Fault in Our Stars 4.5 smashing hammers!
Leave a Comment