Senioritis: The Epidemic of High School Seniors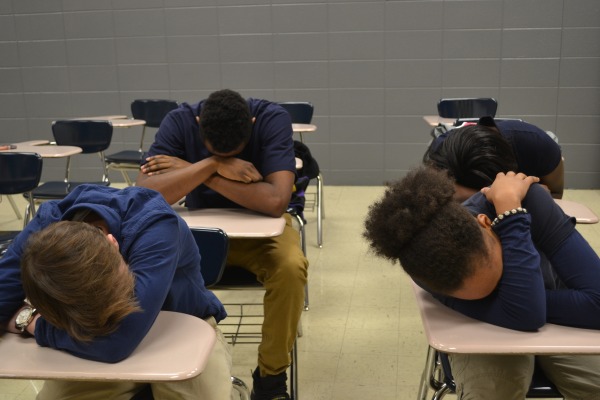 According to Wikipedia, senioritis is used to describe the decreased motivation toward studies displayed by students who are nearing the end of their high school careers. Many seniors around Central become very laid-back and lazy during the last semester of high school. They do not want to do anything at all except "R-E-L-A-X", as Aaron Rodgers once said. Relaxing is a good thing – but not during school while watching your GPA plummet.
"As a matter of fact, when I was a senior at Central High School myself, senioritis was alive and well," Mr. Finley King explained.
Our principal was hinting that he might have caught the disease as well – but not for too long obviously.
"It messed up a lot of students – there were students who I should have graduated with that I did not graduate with because they developed a bad case of senioritis," he shared.
"Many seniors slacked off in their underclassmen years, which hurts them in the long run like taking the ACT and Grad Point and stuff like that. On top of that, they are trying to apply to college, they're trying to fill out the FAFSA and scholarships, and it is just a lot of stress and work that seniors procrastinate," college advisor Katy Burnette explained.
"I feel like I've been affected by senioritis myself. I've also witnessed it happen to many other students in my class," shared Central senior Dylan Neely.
So senioritis is very real, and it can be overwhelming. The only way to combat it is by doing your work and trying to succeed throughout your years of high school. Procrastination is a major part of senioritis, and students should not be lazy. They should take full advantage of education to benefit them. Help end this dangerous disease!