Editorial: Testing is Having a Negative Impact on Student Success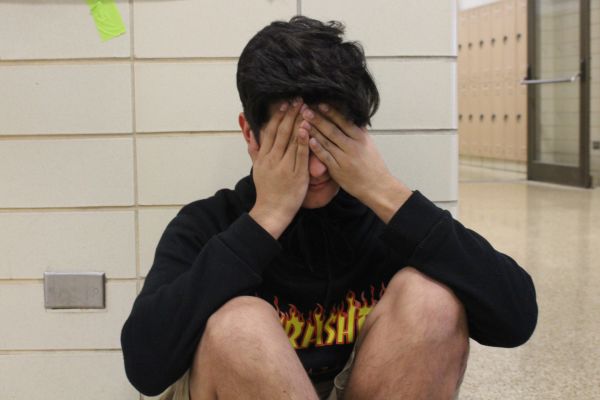 This year at Central, it appears that students are having more testing than they have ever seen before. Testing can be used in many positive ways, and is almost necessary to see how well students are obtaining classroom material. However, testing can be overwhelming at times for students. Some students think that the testing is too much and puts too much pressure on them."This year, we are doing more testing than I've ever seen before. I don't think that I have ever been this stressed out before," said Junior Yahaira Villanueva
Another concern students may have is the low grades that they are making on the tests. These low scores can be good when compared to other students, but it can still be discouraging to see a low grade pop up on your screen after trying so hard to pass.
"I want to cry. Actually, I have cried. After hours of studying and still failing? Yeah, I think that's worth crying over," explained Sophomore Zoey Greene.
Some students enjoyed the new schedule that Central used during the testing period. The block schedule leaves plenty of time for core classes that need to administer tests, while simultaneously leaving more time for electives. Some students enjoyed spending more time in their elective classes.
"Less class time for us I guess. We have not done work in English for what seems like forever. The lack of homework feels amazing," stated Sophomore Taylor Hearrell.
To conclude, testing might be a necessary part of high-school life, but the benefits may not outweigh the negatives. Administrators should consider if the long testing periods are worth the stress and anxiety that comes along with it.
About the Contributor
Baylee Ellis, Staff Writer
Hi, my name is Baylee and I am a junior at Central this year! This is my second year on the Digest, and I am excited to continue my journey as a Staff...