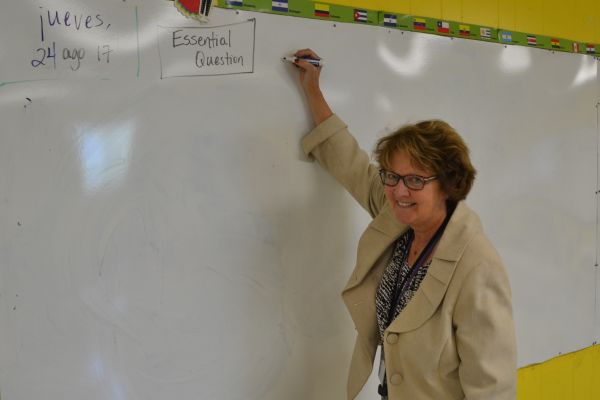 Teacher Spotlight: Dr. Diana Cochran Joins Central Faculty as New Spanish and Bible History Teacher
Each school year brings changes to Central High School, with this year being no different with over a dozen new faculty members. One of these new teachers is Dr. Diana Cochran, who now teaches Spanish II and Bible History.
"I really like Central. I enjoy the much smaller classes. Plus, the students are very quiet and hard working, for the most part," said Cochran.
Señora Cochran has taught on many levels at many schools throughout Hamilton County, including Hunter Middle, Chattanooga School for the Arts & Sciences (CSAS), Soddy Daisy High, and Covenant College.
Most recently, Cochran has earned her Ph. D, granting her the Dr. title.
"For the past three summers, I have been working on my doctorate degree at Gordon-Conwell Theological Seminary. I have traveled up to Boston every June and just recently received my degree," recalled Cochran.
Cochran's advanced degree will hopefully help her achieve and connect to students in the classroom.
"Ms. Cochran is a really nice teacher, and I really like how she goes back and reviews Spanish we might have forgotten. She also has a positive attitude teaching us," commented Matt Phan, one of Cochran's Spanish II students.
Señora Cochran can be found teaching her Spanish II and OT/NT Bible History in Portable 2, right outside E-Pod.
"I like seeing students progress over the years. I love being able to see the enlightenment among students when they understand something I teach them," explained Cochran. "My favorite part about teaching is getting to know so many different people."