Former Central Students Sandrea Sylman and Madison Rogers Named as New Girls' Basketball Coaches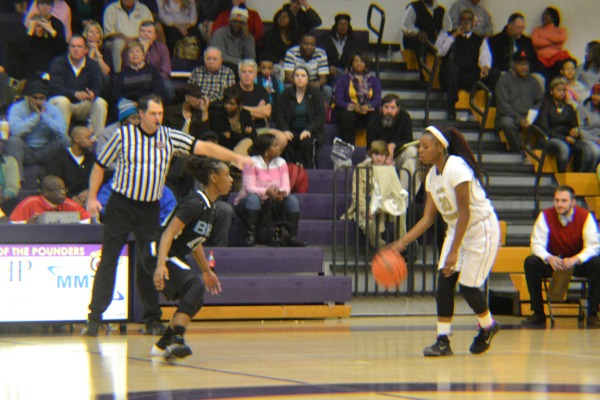 It is always comforting to see alumni return to Central with hopes to add more character to the school that they once attended. This year, in lieu of Rick May's resignation as girls' basketball head coach, two of his past players have stepped up to continue the tradition of Central graduates giving back to their former school.
Sandrea Sylman graduated from Central as a distinguished point guard in 2015 and brought her skills to Freed-Hardeman University (FHU), a member of the National Association of Intercollegiate Athletics (NAIA) located in Henderson, Tennessee. As an All-American member of the Lady Lions, she helped bring their basketball team to a victory in the 2018 NAIA championship. After her time at FHU, she returned to Central as a permanent substitute teacher.
When May stepped down from his coaching position in August, he named Sylman as the successor to Central's lineage of girls basketball coaches. She will be the fifth head coach out of the 45 years of the program.
"I feel lost for words," Sylman stated about her nomination. "I never would have thought that I would be [the] head basketball coach when I graduated… to be considered qualified for the position was an honor to me."
She cited her championship as a core reason for her return to Central: "I desired so bad to make it to state when I went to Central and remembered how challenging it was, so to win a national title three years later just brought back a lot of memories and made me think about how I could have gotten to state in 2015 if I knew what I learned in 2018."
Immediately upon assuming her role, Sylman quickly made the decision to select former teammate and close friend Madison Rogers as a co-coach. Rogers, daughter of acclaimed Pounders basketball coach Rick Rogers, graduated in 2015 and went on to play basketball at Chattanooga State Community College before becoming a teacher at Middle Valley Elementary School.
She was overjoyed to take the co-coaching role, saying: "It is hard to just put one word to how I feel about my new coaching position. I am excited to be working with a group of athletes at this level. I am anxious to begin the season in the sense of I am so ready to pass out the uniforms and compete to show everyone how hard these girls have been working over the past month."
She also attributed her return to the times that she had at Central.
"Central provided me with life-long friends, experiences and memories that I will never forget, and teachers/mentors that I still keep in contact with today. Being able to give back to the school that gave me so much is one of the main factors that has brought me back to Central."
Both coaches are looking forward to growth in their team.
"Our primary goal is to get better everytime we touch the court, but something else we're focusing on big this year is our morale," said Sylman. "Learning how to perform like a champion in victory and defeat is a quality that is good to have on the court and off. It is important to me that the girls learn how to carry themselves and try to be the best version of themselves that they can."
Rogers echoed some of Sylman's sentiments in her goals for the team: "My first goal for this upcoming season is to become fundamentally sound as one unit, and one solid team on the court. This comes with time, focus, everyone on the team buying in to trust the process, and I believe without a doubt that we have the capability to accomplish this goal. My second goal is to build a program alongside head coach Sylman that not only we are proud of, but the players are as well, and most importantly the community of Central is proud to support, cheer on, and be a part of."
Sylman's final words gave a promising look into this new era for the Lady Pounders.
"Our goals are much bigger than basketball. When the season ends, I want us to be proud as we look back at the end of this season regardless of our record, but because of who we have become," Sylman concluded.