Running Back Michael McGhee Gets Signed to Sewanee University of the South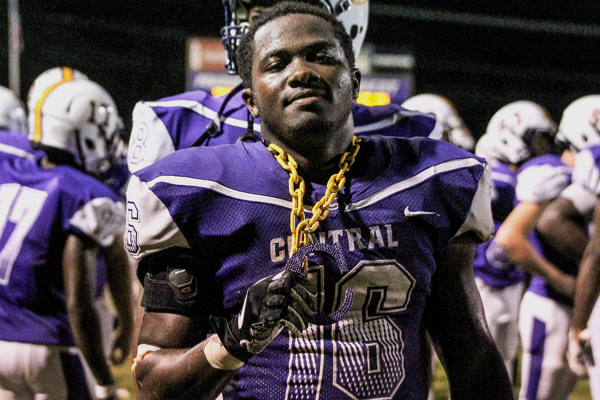 It is an achievement in itself for one to be accepted into the college of their choice, however it is even more amazing to be scouted by a university personally as a result of one's skill sets and achievements. Many athletes look towards the day when they can play on a collegiate level.
Senior Michael McGhee was chosen to attend Sewanee and plans to study either exercise science or biology while in attendance at the University of the South. McGhee currently has a 3.95 GPA, so both academics and athletics are close to his heart. He is very ecstatic about the opportunity to continue both his football career and academic success there.
Sewanee is a private college located in Sewanee, Tennessee. It offers 36 majors along with 43 minors and 15 special programs. There are also pre-professional programs in business, health and medicine, education, engineering, and law. It is a division three college and currently within the Southern Althetic Association.
"I chose Sewanee because it was a great academic school that will set me up to do great things after college in addition to the fact that they were interested in me for football," stated McGhee.
McGhee is expected to do great things in his future. His peers anticipate him to not only excel in college but someone who becomes a wonderful husband, father, and worker in the society around him. He is known to care about people and love the people around him.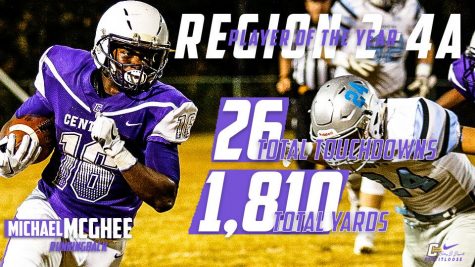 In his years at Central, McGhee was a semi-finalist for Mr. Football in his 2017-2018 season. He completed over 4,000 rushing yards over the years. Additionally, he has achieved all-region first team, all academic team, running back of the year ('16-'17), and player of the year ('17-'18).
"My favorite memory with Michael has to be when I saw him sign his papers to go to Sewanee. It's when I looked at him and saw the smile tattooed on his face. That has to be my favorite memory with him," commented Jones.
About the Contributor
Karleigh Schwarzl, Staff Writer
Hi, my name is Karleigh Schwarzl. This year I am your Sports Editor! I am so excited to have this role going forward! I play both soccer and softball....