Nina Rodrigues: Brazilian Exchange Student Spending Year at Central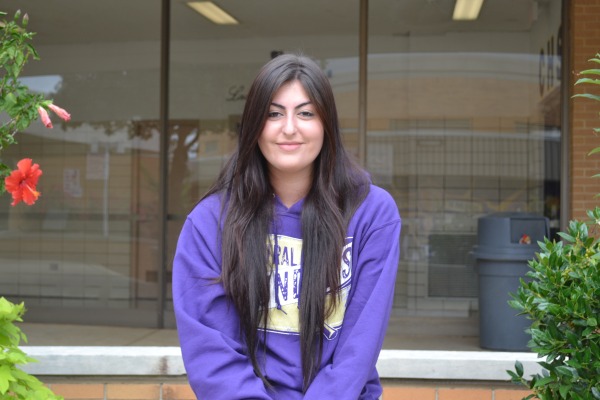 Each school year, Central receives a handful of new foreign exchange students from all around the world. One of those new students is junior Nina Rodrigues, who came here from Uberlandia, Brazil. After only two weeks of life in America, Rodrigues is adjusting well to life as an exchange student.
"It was pretty easy getting into the exchange program. I just had to talk to my parents about why I wanted to go, and they said yes. I came here because I wanted to learn about the culture and improve my English," stated Rodrigues.
Once a student has been accepted into the exchange program, said student must then be assigned a host family. A host family provides a safe place for the student to live and must have at least one child under the age of 18 that the student can attend school with. Rodrigues has been assigned the Snakenbergs as her host family.
"Living with an exchange student is different, but it's really cool," explained Avionne Snakenberg, one of the Snakenberg daughters. "It's really interesting to learn about her culture. Meeting new people has always been one of my favorite things."
The Snakenbergs and Rodrigues have a mutual excitement for meeting new people, so it's perfect that they are both so willing to share what they know.
"I love living with my host family. They are all so nice. It's awesome. They are teaching me so many things. I am learning all about American holidays and traditions." shared Rodrigues.
Aside from her host family, Rodrigues was given another great opportunity to easily meet new people. As of recent, the Central soccer season officially kicked off, and Rodrigues was able to be apart it.
"In Brazil, soccer is mainly a guy thing, so I didn't play on a team there. I just practiced by myself or played with others for fun. I started on a team for the first time when I got here. I played my first game and it was really cool. I love playing, and I love my team," explained Rodrigues.
Although many things came with ease to Rodrigues upon moving here, some other things were not so simple.
"School is so different here. Some of my classes are really hard, especially science and history. I don't know what a lot of the bigger words in science class mean in English, and I don't know a lot about U.S. history," confessed Rodrigues.
Even though these new concepts are giving her a bit of a challenge, she has a total of ten months to fully grasp them before she has to travel back to Brazil.
"I like everything about the United States. It's so nice. I love the new food, especially hamburgers, the new people, and the new culture. I'm hoping to have learned so much when I finally leave here," concluded Rodrigues.
Leave a Comment