Central's JROTC Celebrates 95th Anniversary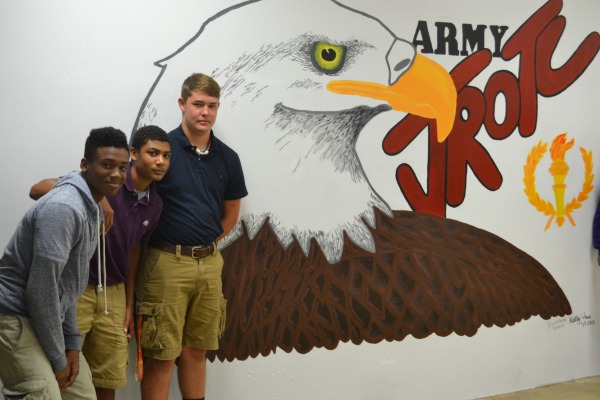 The JROTC program is a huge part of Central, and this December marks its 95th year at our school. With the anticipation of World War I in 1916, former principal First Name Ziegler wanted a military training program at Central. The program was accepted with government funding by the Hamilton County Board of Education, and the unit was activated on December 29, 1919. In 1927, the United States Army awarded the Honor Unit (which was later renamed the Honor Unit with Distinction Award) to Central High School, and our school has been the longest continuously operating unit in the South.
"This is my eighth academic year here at Central, and I'll tell you, we were a very bad program – we had no discipline, [and] our students were really down here when they wanted to act up or just have a class just to be having class. It wasn't in the best shape," Lieutenant Colonel Bill Brooks shared.
Central High School's JROTC did not have the best past and needed some positive change. Before LTC Brooks moved to Central, he was at college level, teaching ROTC and preparing young men and women to serve our country. Once he was assigned to Central High School, things here took a turn for the better.
"I brought the thing I believe in myself. I stand for excellence, and I was going to make sure this program was going to grow and be a program of excellence," LTC Brooks said with pride.
Central's JROTC now has zero dropouts, higher ACT scores, and an average GPA of 3.4.
"I'm glad to be able to be a part of this wonderful program as it celebrates its 95th anniversary," concluded LTC Brooks.
Countless students have been positively impacted from JROTC's 95 years at Central, and many hope for the proud past to continue into the future.
Leave a Comment