New School Year Brings a New Group of MTS Ambassadors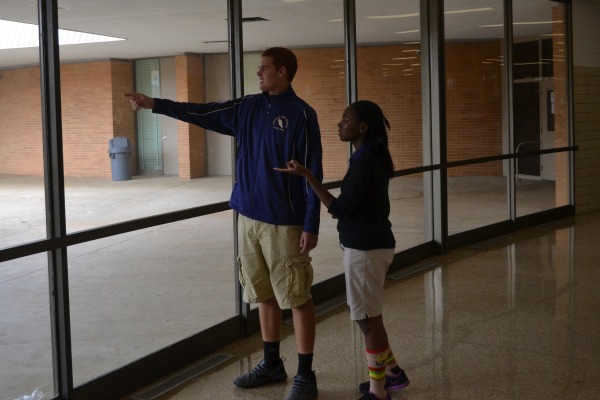 Early September marked the eleventh year of the Math, Technology, and Science Academy at Central along with their prized possession, the MTS Ambassadors. The MTS Ambassadors is a leadership group whose purpose is to serve the school.  After an application process, only a minority of the student body is chosen. This year twenty-seven students ranging from sophomores to seniors were inducted.
Mrs. Donna Sellers, who presides over much of the group's affairs, spoke of how students were picked.
"Students were given opportunity to submit an application which included their reasons for wanting to be an Ambassador as well as parent permission. After reviewing all applicants who followed the time limits, a panel of teachers from the Academy discussed each one and we checked discipline records for any violations other than dress code and tardies, although we dislike anyone who tends to break any rule. Any other record eliminated them," she explained. In addition, applicants must have been a sophomore, at the least, and an MTS Academy student.
Students count it as an honor to be chosen.
Brandon Lewis, who is a senior and a first time member, is excited to see what the year brings.
"It seemed like a good way for me to help the school," he said with a smile.
The ambassadors have already started their work by guiding families around Open House, but they have much more work ahead of them.
They work hand in hand with the Central Alumni Association, which always has something going on. Also, they are in charge of eighth grade tours for prospective students, and are planning to work with Wounded Warrior, an organization that works to empower injured veterans.
The motto for this group is "Miles Above the Ordinary", which perfectly fits their willingness to go above and beyond the call of duty to support Central High School.
Leave a Comment