Nashville College Tour Assists Students in Making Important College Decisions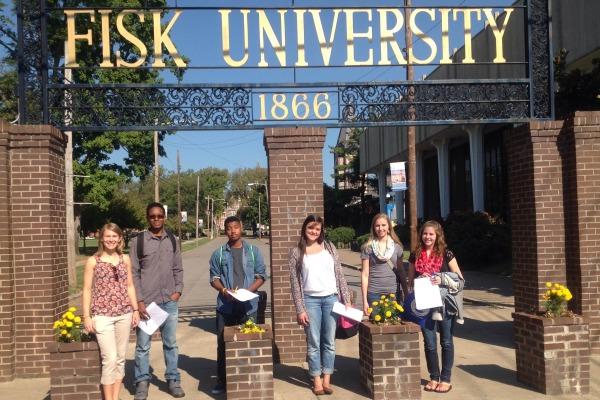 On the morning of Monday, September 29, roughly 60 students boarded a charter bus and began a two-hour trip to Nashville, Tennessee to attend the Nashville College Tour. This tour gave students the opportunity to visit two out four colleges – Fisk, Tennessee State, Belmont and Lipscomb – that they were interested in. Ms. Katy Burnette, our school's college adviser, brought this event together.
"The schools that were there were schools that most students haven't heard of, so it was a chance for students to learn about new schools and weigh their options," explained Burnette.
The trip cost only $20 and was available to students in grades tenth through twelfth. Including the bus rides there and back, the tour spanned a total of 11 hours.
"The trip was a lot of fun and went really well. At the end on the bus ride back, I took a survey on the students to see how helpful they found it. They rated the trip on a one through ten scale, and the average was a nine point three," stated Burnette.
Upon returning to Central, many students did seem to have taken away a great deal of knowledge from the tour.
"They gave us a lot of information. It was a great opportunity, and we learned what we needed to know. It was very well planned," stated senior Austin Lockhart. "I had been thinking about going to Belmont, and when I saw it on the tour, it was beautiful. That made me for sure want to go there. With the financial aid I'll receive and work on my ACT scores, I plan on going to Belmont."
21 million Americans are enrolled in college, and with events like the Nashville College Tour, more and more Central students are being added to that number. Not only will statistics change, but so will Central graduates as they move on to the next chapter in their lives.
Leave a Comment