New Drivers On the Loose!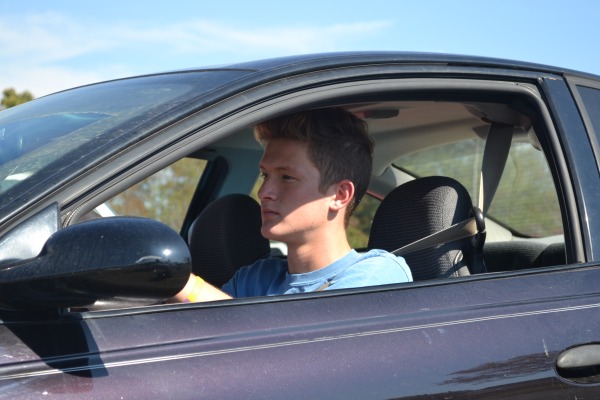 Recently at Central, Officer Marcus Dotson has been giving a Teen Driving class and Nissan shared their "Think Fast" presentation that got students involved in learning the rules of the road.
"I don't have my permit yet, and I'm not in a rush to get it. My mom takes me where I need to go, so it doesn't really affect me," said Brandon Kent, a current sophomore at Central.
"I passed my permit test my first attempt, and I only missed three questions. In my opinion it wasn't hard, but the questions I missed weren't things you really think about! I took the online test and I read the book to get prepared," explained Austin Rosenzweig.
In most cases, the best way for teens to learn to drive is through a driver's education class. These classes are often sponsored by schools. In many states (including Tennessee), completing a driver's education course results in a reduction of the teen's automobile insurance costs.
Getting a driver's license is not only a social asset, but it makes adolescents feel more independent than ever before.
"Driving is fun, but it's very stressful. It's great because you don't have to rely on anyone to get you from point A to point B. I've never been nervous about driving, but it's a lot less stressful driving by yourself," shared Josh May, a student at Central who drives to school on a daily basis.
According to the American Automobile Association (AAA), teenage drivers account for only seven percent of the driving population but are involved in fourteen percent of fatal crashes. Traffic crashes are the number one cause of death and injury for people ages 15-19. In 2004, more than 7,700 teens died in motor vehicle collisions.
Together we can make a difference in reducing teen driver crashes.
Leave a Comment