Ruriteen Club Appreciates Central's Lunch Ladies and Janitorial Staff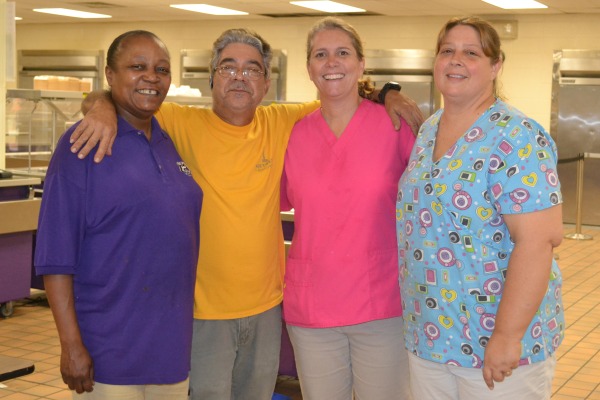 Many times, those who are holding the foundation are forgotten. On Tuesday afternoon, the Ruriteen Club made it their goal to make sure that was not the case with Central's cafeteria and janitorial staff.
Everyday, the lunch ladies cook and serve breakfast and lunch, while the janitors clean during and after school – responsibilities that come with their own problems. Imagine how difficult it could be when complaining and disrespect are piled on top of those responsibilities.
The Ruriteens used what we would call "food therapy" to show appreciation. A layout of treats was prepared for the cafeteria staff in the middle of the day and for the janitorial staff after school. Then a card was given that expressed gratitude (that was also translated for Spanish-speakers).
"Ooh, we got brownies, cookies, drinks, specialty almond tea, and cake pops," said lunch ladies Devorah Sanchez and Mary Haynes excitedly.
"So many times, the kids complain and grumble at us; it was nice to be appreciated," Mrs. Sanchez added.
The Ruriteens believe the project was a success.
"What they did was amazing. The lunch ladies were near tears when I went and saw them!" said principal, Mr. Finley King proudly.
"Hard work does not go unnoticed, and someday the rewards will follow," said Allan Rufus famously.
The Ruriteen Club is all about volunteering and encouraging people, and when a project goes well, it is often repeated. This one can definitely be marked as a win; hopefully more Lunch Lady and Janitorial Treat Days can be expected in the future.
Leave a Comment