Bridge Student Finishes Year-Long Class in Early Fall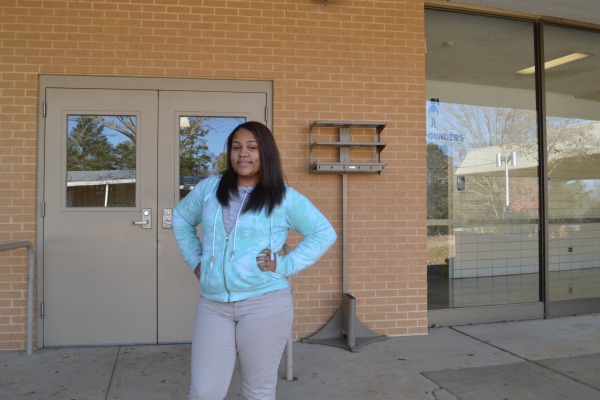 Bridge Mathematics is a year-long online math course that many seniors at Central take. It works by creating a strong foundation in basic math concepts in order to help students master complex math problems. A regular week in Bridge consists of a concept check (to test prior understanding), homework assignments, quizzes, and finally a test. Students truly appreciate Bridge because it breaks things down in an understandable way and helps to strengthen their math skills.
Most seniors will probably finish the course in the spring, but one student finished it in October! Kiarah Maffett started in late August and finished right before fall break with a B average. Her desire to be challenged is what motivated her.
"I went into it thinking it was going to be complicated. As I started, it was pretty easy, but as it went on it got harder – which was what I wanted!" she said.
She went on to explain her challenges.
"When it got difficult, I didn't give up. I just tried harder and asked more questions. Mr. Snyder broke things down in a way where I could understand. It took five to six times to retake the final test. It was frustrating, but I just kept trying," she said honestly.
Her perseverance paid off in the end and also stood out to her instructor, Mr. James Snyder.
"Kiarah was a very driven student and a pleasure to work with. She worked hard and asked questions when she didn't understand," he shared.
Mr. Snyder hopes that Kiarah's craving for a challenge will inspire other students as well and continue to drive her to success.
Leave a Comment