Central Students Make New Year's Resolutions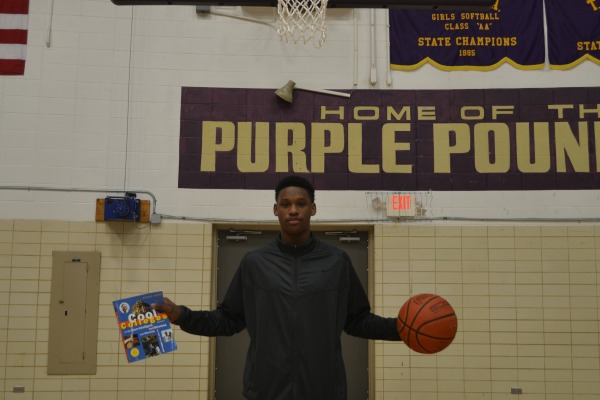 With the year coming to a start, many people have begun to change certain things in their lives to make 2015 better than 2014. New Year's resolutions have been popular for a long time, dating all the way back to the Babylonian times, when inhabitants would make promises to their gods at the start of each year to return borrowed objects and pay debts. While resolutions have definitely taken on a different form today, one basic theme stays the same – self-improvement. Many Central students are creating goals for themselves to improve in certain aspects of their lives.
Ryan Montgomery, who is a towering 6'4" junior, is looking to improve in the classroom and on the court.
"I play basketball, football, and baseball, but right now I'm focused on taking the Central basketball team to state," he said.
Montgomery, who is a leading varsity player, already has multiple colleges looking at him and offering scholarships. He knows, however, that he would have more offers if he got his grades up. He later explained how he plans to do so.
"I'm going to work hard and practice on the court, but I'm also going to be studying, taking tutoring, and asking as many questions as I can to get my grades and GPA where they need to be," he said.
Katy Pollock, who is also a junior, is making it her goal to improve her piano skills.
"I played when I was younger, but my teacher moved away, and I just picked it back up last year," she said.
Pollock is certain that she can get better because she has kept some skill since she has been in choir.
Others are looking to improve their form in dance, get more involved in extracurricular activities, or be kinder.
How can these resolutions be fulfilled? By these students improving a little each day.
Leave a Comment