Central Student Accepted for Governor's School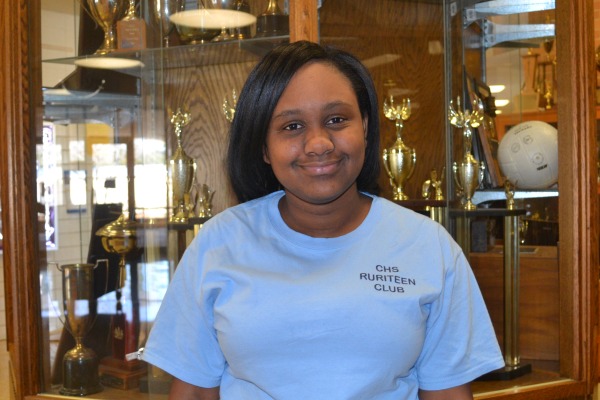 Tennessee's Governor's School is a summer program that provides challenging coursework for the state's brightest students. This program, which has twelve different categories that students can enter into, occurs at many different colleges around the state, some being Tennessee Tech University, the University of Tennessee at Knoxville, and Austin Peay State University. The application process is extremely competitive, and only one student from Central applied and was accepted.
Ayanna Esdaile, who is a junior and member of the gifted class, was notified this week that she was accepted into the Governor's School for the Sciences at the University of Tennessee at Knoxville.
Besides the fact that she loves math and science, Esdaile opened up on what else inspired her to apply.
"As a child, I dreamed to be a doctor or a nurse, but now I think I want to do medical research. I hope that this program can prepare me for college, as well as build my resume," she explained.
The program spans from May 31 to June 27. While there, she will be introduced to scientific reasoning and communication as well as an in-depth elective course in biology, chemistry, math, or physics.
Esdaile's AP Chemistry teacher, Mrs. Brielle Farrow, described her in the classroom.
"I'm not surprised that she got in. It's all due to her amazingness," Farrow said with a laugh.
"Ayanna is a very hard worker. She sits on the front row everyday and turns in her work on time. I am just so excited that she has this opportunity!" she added proudly.
Although counselors nudged many students to turn in an application, Ayanna was the only one who chose to apply. Being a Governor's School student is a huge honor, and because of this, she will graduate with distinction.
Leave a Comment