Central Student Wins Cash Prize at Mad, Bad, and Dangerous Event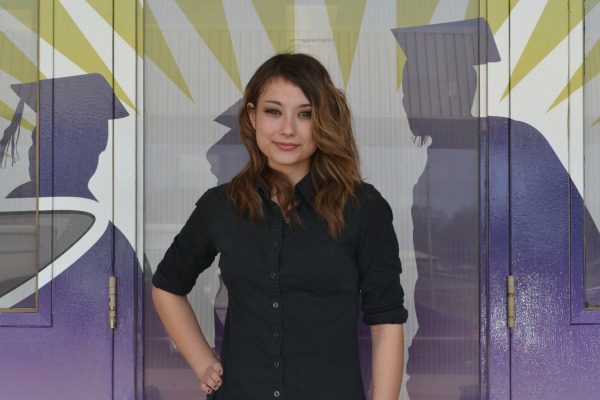 Mad, Bad, and Dangerous was an event that combined PEF, CO LAB, and Girls Preparatory School to provide girls from around the city with an opportunity to apply entrepreneurial, problem-solving, and teamwork skills to real issues in local businesses. During this event, over 500 participants were locked in GPS from February 27- 28 and joined small groups to consider their given problem, develop a solution, and present it in a three minute pitch to a group of judges. Central High's own Brooke Mathews attended the event and was a member of the group that won the $1,000 cash prize.
Her group was approached by the Chattanooga Film Festival. They wanted Brooke's group to figure out how they could get customers to spend more money by watching more movies. Brooke's group developed an idea to create quizzes for the moviegoers to take. The answers to the quiz would suggest a list of movies that could possibly pique their interests. The girls also created artwork. Their idea was a hit, and each girl from the group left with $250.
Although the prize itself was exciting for Brooke, she explained that another great part of this event was working with other girls from around the area.
"I got to be with other people from around the city," Brooke shared.
Some of the girls in her group were students at GPS and Center for Creative Arts.
"It was a really nice environment! It was easy to work with them because we were mostly on the same page with everything, so it was simple to come to a consensus," she explained.
Mrs. Jennifer Haverlah, Central's web foundations teacher who nominated Brooke for this program, feels as much of a sense of achievement as Brooke does.
"Brooke is always enthusiastic about any task I give her. She is creative, thorough when it comes to the details, and always thinks 'outside the box'. She is going to be very successful someday," she said confidently.
Brooke is one of many kids who shows that Central students can thrive in and outside school, and the Central Digest applauds her spectacular achievement.
Leave a Comment