Central High School's Prom 2K15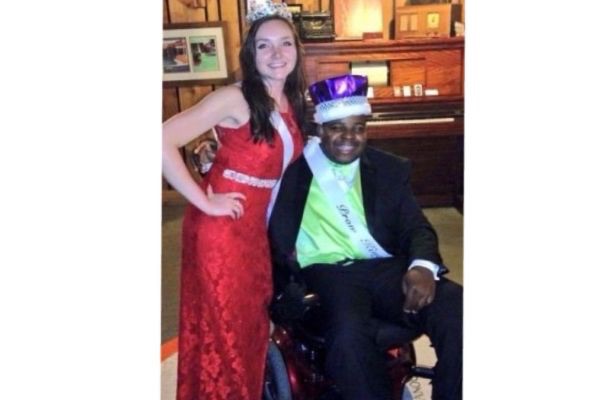 For many people at Central, April 11 was a special night, when girls in colorful dresses and boys in ill-fitting tuxedos posed awkwardly for photos that they will cherish for the rest of their lives. The Car Barn on Lee Highway is where 250 students attended the carnival-themed prom. Also that night, Central proudly pronounced the 2015 Prom Queen and King, Summer Spurgeon and William Toney.
Summer was on the homecoming court, is an ROTC cadet, and participates in many other extracurriculars.
"It was interesting and exciting because I didn't expect it at all," Summer shared.
William has always enjoyed cheering on the Pounders at football and basketball games – Central adores his great spirit.
"If anyone deserved Prom King, it was definitely William Toney," senior Kayla Mroz excitedly stated.
Students and teachers both agreed that Class of 2015 had more fun together than the previous years and the maturity level was much more appropriate.
"This group seemed like they danced a lot and had more fun together," Mrs. Susan Dyer explained.
"I am very proud of Central's behavior at prom this year in comparison to last year," Principal Finley King announced to the crowd as the night came to an end.
"This year, the music choice was better; it wasn't irrelevant. The DJ was more involved. I also feel like more people wanted to be there and be more involved," said senior Philip Bonnington.
Thank you to all 19 teachers and class officers who helped out with the prom committee – the night would not have been possible without them! Next year's prom is already in the works and is planned to be at The Mill in downtown Chattanooga.