Flashback to Central High in 1940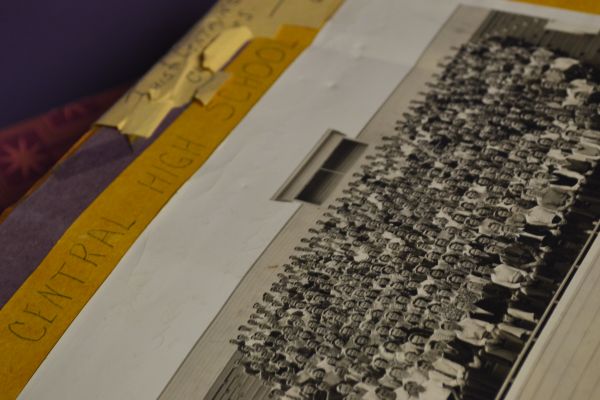 For Central High School, many things have changed since 1940, including the location of the school itself – Central used to be where The McCallie School is now. Choir was called "the Varsity Glee Club" back then. Our JROTC used to have completely different uniforms which consisted of a white jacket and pants and a police-like hat. For girls, it was a grey skirt-like garment and jacket with a tall hat and a feather sticking up at the top. The orchestra included violins and cellos, but less people participated than in our current concert band. We also used to have a much smaller student population at Central.
In 1980, the Class of 1940 had a high school reunion. The library is home to several pictures of the heart-warming event for all of those longtime friends.
People love giving principal Finley King and librarian Melinda Martin memorabilia, special items, and pictures from the 1940s that remind them of their high school years.
"My favorite thing I've received from someone is pictures of Central and students from 1940," expressed Ms. Martin.
She went on to explain the significance of the Central letterman jackets and sweaters that are on display in the library.
"The jackets and sweaters are from Central's past – they are what some of the jocks would wear. I can't believe something so old and memory-filled would still be intact. It's very interesting to have this material and have physical 'evidence' of Central's past," shared Martin.
As a graduate of Central himself, Mr. King is especially proud of the school's rich history and unique artifacts.
"Having those jackets in the library tells a story of Central's past and shows some things people used to wear," stated Mr. King. "I love when people who used to go here come and drop by and look around the school. It happens quite frequently. I also love when people bring mementos from their past at Central and give them to us."
The Central Digest is proud to have been a part of the school back in 1940 and loves to hear stories about the history of Central.