Top Senior STEM Students Take Job Shadowing Field Trip to Ooltewah Publix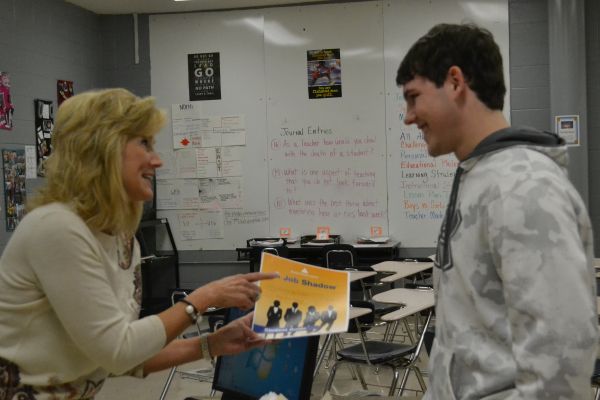 On November 10th, the top STEM (Science, Technology, Engineering, and Math students) seniors of the grade took a field trip to Publix in Ooltewah. The purpose of the field trip was for STEM students to go job shadowing.
Mrs. Beverly Hollingsworth, the STEM coordinator of Central High School, took the 23 students there.
"This trip was very successful," commented Hollingsworth.
The job shadowing was indeed successful. Three of the students already received jobs and several others are going through the job interview process.
"Clean and good vibes! I'm going to apply and work there," stated senior Jonathan Alston.
The Juniors Achievement program has teamed up with the Publix and makes Central High School the only school that gets to have such an opportunity.
At first, students admitted that it seemed odd – going to a grocery store, but many reported positive and friendly feedback after the trip.
"Great experience!" shared senior Maya Freeman.
"I thought it was going to be stupid, but it gave me a new perspective. I saw opportunities that I did not see before," recounted Alston. "I'm going to my interview soon too and work in the grocery department."
When entering a grocery store, many people might not think much of it, but it did surprise many students of what actually goes on. The students went through different departments to learn just that. they got to talk to the managers mainly who had started in the lower-end, just like everybody – bagging groceries.
"Behind the scenes, the statistics were so much more than you would expect," concluded senior Brandon Forte.