Central Class of 2018 Elect Senior Class Officers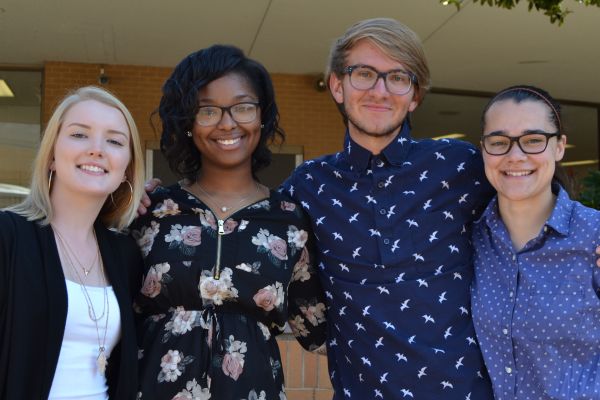 Class officers are part of the Central High School tradition. Every year, each grade level elects four representatives for their class, a president, vice president, secretary, and treasurer. To hold any of these offices, candidates must have a good attendance record, keep good grades, and have no disciplinary history. Officers are responsible for using their voice to get done what their class, and the school, need.
For the 2017 – 2018 school year, Ashlan Miller (President), Madison Young (Vice President), Joshua Sizemore (Secretary), and Haylee Smith (Treasurer) will be serving as the senior class officers.
"I wanted to be a class officer so I could make senior year exciting for my class. Hopefully I can do something different to make our last year of high school one to remember, " revealed Sizemore.
Applying to become part of this important group is fairly easy. Students must acquire an application, and write a short paragraph about why they believe they could leave a positive impact. Administration at the school then complete a "background check" on all applicants, checking discipline records and grades.
"I would love to get more dress down days for students, but my main goal is to allow us to go on more college trips," elucidated Young.
Each candidate must write a speech, which tells why they should be put in office, to present to their class. After every hopeful has presented their case, members of the class vote for whom they believe would make the best representative.
"I know that I am in a position that I can help my class move forward, and that means a lot to me. It gives me courage to do things in the future," shared Smith.
One distinguishable requirement of being a class officer here at Central is that you must attend all Central High Alumni Association meetings. The association works with the officers to keep up with the school, and the officers can use the alumni to help get things done, since they hold such a high power at the school.
"[I want] to make this year the best it can be for all the seniors, get us what we deserve," explained Miller.
As the school year goes on, all of our class officers will settle into their roles and do amazing things. Here at the Digest, we can not wait to see what is in store for the class of 2018.