JROTC Cadets Enjoy "A Night on the River" at Annual Military Ball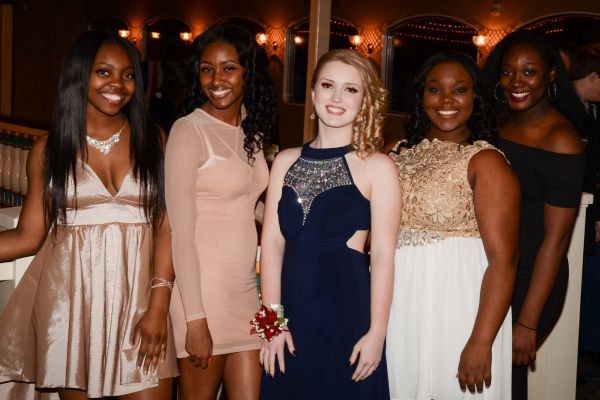 Hang on for a minute...we're trying to find some more stories you might like.
---
 The JROTC Military Ball is an event held every year for JROTC Cadets and any guest that they would like to bring. This year, the ball was held Friday, February 29, aboard the "Southern Belle" riverboat docked in downtown Chattanooga, with the theme of "A Night on the River." Tickets costed $35 per person or $60 per couple, only being available for purchase by current JROTC Cadets.
"JROTC is a student lead organization.  The Cadets hold leadership meetings to discuss possible locations and themes. This year our cadets decided to hold our ball aboard the "Southern Belle" using the theme "A Night on the River." This was a new experience for our program, but thanks to the careful planning of the leadership, it went wonderfully," shared Colonel Bill Brooks, head of the JROTC program.
Attendance was open to JROTC cadets, each cadet being allowed one guest.
"The evening focuses on honoring our seniors who have spent all four years in our program. It's really about tradition and having fun together.  Don't let the "Military" part fool you,  After the formal portion of the evening and crowning our king and queen, the rest is a lot of dancing," revealed Brooks.
Every year, a king and queen of the ball are selected from the seniors in the JROTC program. For 2018, Cadet Lieutenant Commander Ashlan Miller was crowned queen of the ball, and Captain Miles Nealy was honored as king.
"I was very happy for Ashlan and Miles. They do a lot within the program so they really deserved to win," expressed Freshman Georgia Teems.
Along with being a Cadet Command requirement, the military ball is a Central High School tradition. This year marked the 99th annual military ball for the "First for Freedom" battalion at Central High School.
"The Military Ball reflects the JROTC program at its best.  Our students and their guests not only look good in their dresses and military uniforms for the men, but their behavior and representation of Central is outstanding. It also gives cadets a chance to plan and execute an exciting event," concluded Brooks.

About the Contributors
Matthew Davis, Assistant Editor
Hi! I am Matthew, and I am a Senior here at Central. I am a member of the Central Sound marching, concert and jazz bands (award winning bands, btw!). I...