SCOPE Conference Commences Despite COVID-19 Concerns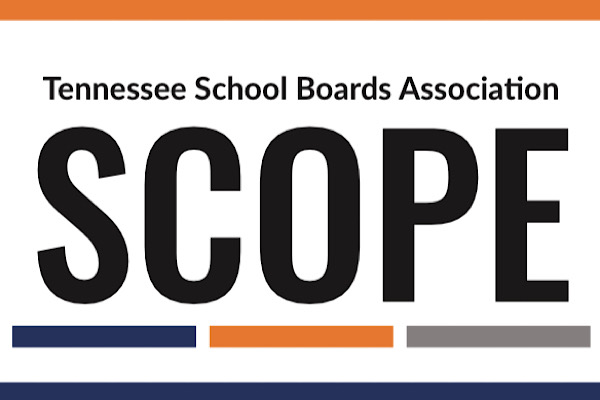 On March 10, 2020, the Tennessee School Boards Association (TSBA) hosted their annual Student Congress on Policies in Education (SCOPE) conference. This program gives high school students across the state a chance to discuss and debate pertinent issues in our education system. Students are also given the chance to understand how school boards operate through mock school board meetings.
Last year, Senior Jake Johns and Junior Meghan Duncan both participated in the conference. This year, Duncan chose Grayson Catlett as the junior representative. The two traveled to Middle Tennessee State University (MTSU) to represent Central High as they debated various topics with students from around the state.
"They divided us into groups and gave us a topic to discuss. We were either on the pro side of the topic or we were on the con side," Duncan explained.
The groups then broke down the topic and prepared arguments and rebuttals.
Duncan debated the topic of year-round schooling, while Catlett debated the topic of changing the grading scale from seven points to ten points between each letter grade. Catlett had a chance to debate his topic in front of everyone at the conference and won his side of the debate.
"It was my first time ever debating in front of an audience. I was definitely nervous at first," Catlett admitted, "It was really fun to watch and participate in the four debates, and I enjoyed working with the other people in my group on what points needed to be made."
Though the Coronavirus is a major issue, school was still in session March 10, so the conference was still on. There were many precautions made in order for possible sickness to be contained.
"Every time we got on the bus or off the bus [to MTSU], or when we transferred buildings, they made us put on hand sanitizer," Duncan said.
Duncan and Catlett enjoyed challenging themselves and were proud to represent their school at the 2020 SCOPE conference. They made the most of their experiences by collaborating with students they normally would not communicate with.
"I enjoy this program, not only because it puts a spotlight on school issues that need to be worked on, but also because I got to meet so many people from different parts of the state. It was stunning to hear from some other students about who they are and what they do in my own home state," Catlett concluded.