Foreign Exchange Students Forced to Return Home Because of COVID-19 Threats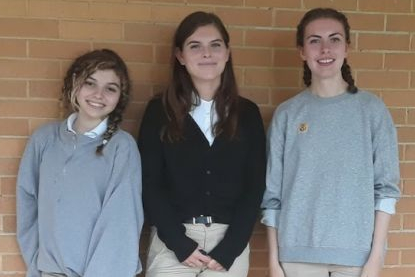 COVID-19 is a huge concern at the moment, not just in the U.S., but all around the world. This is the reason why Central's three foreign exchange students, Anna Markstrom, Ida Ovesen, and May Soares, had to return to their home town over this extended break from school. The three juniors still had a couple months left at Central, and were not happy to see their time cut short. However, they knew it was the right thing to do in case they could not travel back home at their designated times.
"It's a sad situation; I remember I cried a lot when my mom said I would go home. It's hard to say goodbye to a place where you lived for almost a year, and it's even harder when you can't say goodbye to everyone you met there, but, right now, I know that it was for the best, and I am happy to be with my family again," Soares stated.
May Soares lives in Río de Janeiro , in the state of Río de Janeiro , located in Brazil. She is especially sad to leave theatre and her friends in that class, since she will not be able to participate in the play the group was practicing for. The virus is slowly spreading in her city, as the virus has just recently entered that area. Everyone is being ordered to stay home during this time.
Ida Ovesen is also disappointed her journey ended short, as she had many plans over the break with her new friends. She is also upset because she can not attend prom.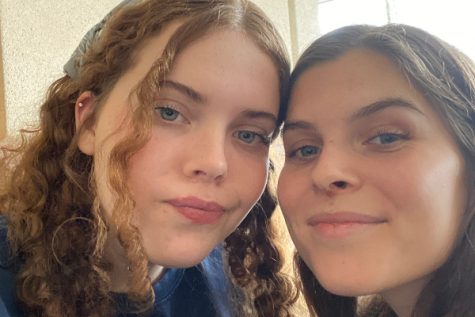 "I am really sad that I didn't go to prom, because we don't have that in my home country," Ovesen said.
She lives in Stavanger, Norway. There, the Coronavirus is quite prominent. Everything in her city is closed, and schools will not open until next year.
Ovesen is not doing any more school work at this moment because her government already approved her schooling for the year. She does not have to do any more work until August, when her own school in Norway reopens.
Markstrom also is done with school until August. The two have decided to get a job once businesses start reopening, so that they will have something to do.
Markstrom lives in Umea, Sweden. COVID-19 is not bad in her city at this moment, as no one has died. Her friends at home have online classes, however.
Though Ovesen and Markstrom are experiencing a break from school, Soares is required to complete online schooling for Central in order to complete her junior year. However, since the school year in Brazil begins in February, she has had to adjust her schedule.
"I am waking up in the mornings to see what work I have to do on Canvas, as I can only pass to my senior year here if I finish my junior year at Central. However, the school year here in Brazil starts in February and ends in December, which means that my senior year has already started. Therefore, I've been studying for my school here in the afternoon, so when I come back to school I won't be so late," Soares explained.
Despite the struggles the three have to face, they are all keeping their spirits up, and even plan to visit Central and Tennessee once again. Ovesen plans to visit in order to attend prom next year, as well as spend time in the state during the summer. She also has plans to study abroad in Italy. Markstrom also has plans to travel after the pandemic ends.
"I think I will come back and visit again. I don't know if I'm going to do another exchange program in high school, but I might do it in college," Markstrom stated. "I definitely want to live in another country than Sweden again and, of course, keep on traveling."
Soares also has plans to visit Tennessee again and travel the world. Central High has made a big impact in the foreign exchange students' lives, and they will never forget their time spent here.
"I really like being in the states. I want to go to Tennessee again just to see my friends and U.S. family again. I want to travel to other cities and states; I think the U.S. has a lot of beauties to show the world. Central helped me conclude a dream I had for years, [and] that is why it is and will always be a special place to me," Soares concluded.