Central Welcomes New Senior Guidance Counselor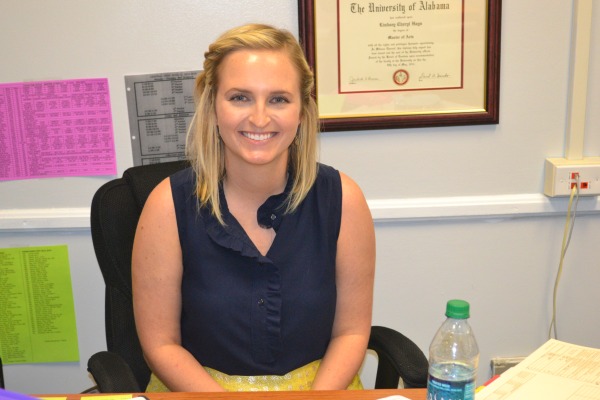 Our administrators here at Central High School worked incessantly this summer to ensure that our faculty and staff are top-notch for the 2014-15 school year. Therefore, students may have noticed a few new faces around the school and in the office. Unfortunately, some faces we grew to love are no longer gracing our halls. Mrs. Katie DelBonis, for example, has taken another career opportunity and will no longer be the senior guidance counselor. Replacing DelBonis is Mrs. Lindsey Ruggles, one of the four new staff members.
After receiving her bachelor's degree from Auburn University, Ruggles attended the University of Alabama to obtain her master's degree. With her education completed, Mrs. Ruggles became a guidance counselor at Douglas Middle School in Guntersville, Alabama and would be employed there for the next two years. When her husband's job brought them to Chattanooga, Ruggles's third year of counseling began at Central High.
"Everyone has been extremely nice and welcoming," Ruggles raved. "I'm still learning how things work around here, and for now I just plan to go with the flow."
In her spare time, Mrs. Ruggles enjoys reading and CrossFit training as well as traveling and theater. As a fresh new group of seniors begin their final year at Central, Mrs. Ruggles is here to guide them through a big and exciting year.
Leave a Comment