School Lunch Prices Increase with Healthier Food Mandates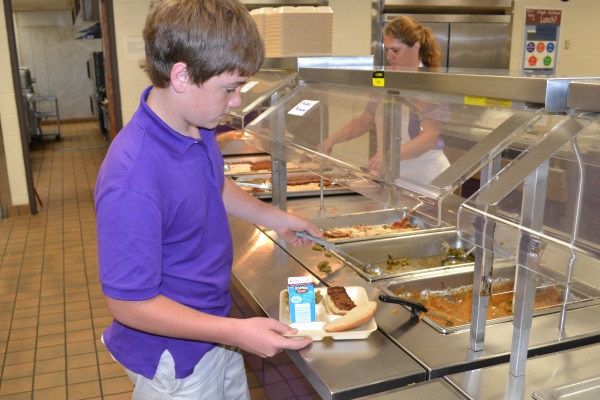 School lunches have changed over the years and are changing again this year. School officials say that since federal regulations are requiring schools to have healthier choices, the schools must raise the lunch price because it costs more to get healthier food. It is now law that fresh fruit must be available at breakfast and lunch.
The cost for lunch last year is$2.75 and increased to $3.00 this year. This makes lunch $1.25 more a week for students who buy lunch everyday. Breakfast also rose from $1.50 to $2.00 this year.
"I don't think raising the price for lunch is a good idea," said Mary Hanes, who is a part of the cafeteria staff at Central. "But I am glad that the students are going  to have the option to eat fruit."
School districts are also requiring that schools serve more fruits and vegetables at breakfast and lunch. They want to be able to give students a wide variety of healthy foods. The problem is that a lot of students in Hamilton County are not on board with the new lunch menu. The county has lost 1,000 students per day this past year.
Hamilton County is not the only school having to raise lunch prices. Schools all across the country are having to raise lunch prices because of the new federal regulations.
Lunch prices are on the rise and it has caught people's attention. Time will tell if the change is for the better or for the worse.
Leave a Comment