Tennessee Promise Gives Central Students Hope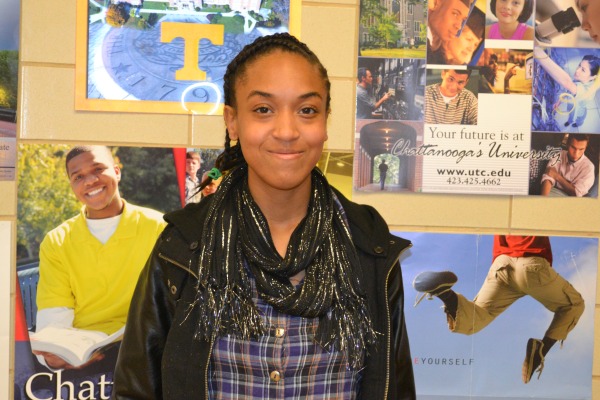 Although many agree that pursuing a college degree is a worthy investment, many would also agree that the price of college is a factor that prevents them from attending. Despite the fact that there are a plethora of need-based scholarships and grants available to students, they often fail the middle class (those who are not wealthy but not necessarily poor). Of course, there is always the option to get a loan, but who would want to be up to their eyeballs in debt after graduating?
Governor Haslam's Drive to 55 initiative was simply a plan last spring, but now it is in full effect, starting with the Class of 2015. Tennessee students are now able to attend over twenty community colleges and some four year universities debt-free.
Starlar Williams, who is a senior and a Tennessee Promise applicant, is grateful for this opportunity.
"My brother went to Chattanooga State a few years ago, and he didn't have this opportunity available to him," she explained.
"It's a good opportunity for students who don't come from rich families," she went on to say. Starlar wants to major in Nursing and has hopes of working her way up to becoming a Nurse Practitioner.
Ms. Katy Burnette, Central's college access adviser, has made it her goal to get every senior signed up for the program. Even if a student plans to go to a four-year university, she believes they should have a backup plan.
"Every student should apply because you never know what could happen. You want to have as many options as possible," she explained. She currently has gotten 110 seniors to sign up.
"I'll pull each one into my office, if that's what it takes," she added passionately. And we know she will!
Haslam hopes to raise the percentage of people in Tennessee with a two year degree, at the least, to fifty-five percent. Many believe he will by eliminating cost, a factor that has kept so many from attending college.
Leave a Comment