Foreign Exchange Students Arrive at Central for Second Semester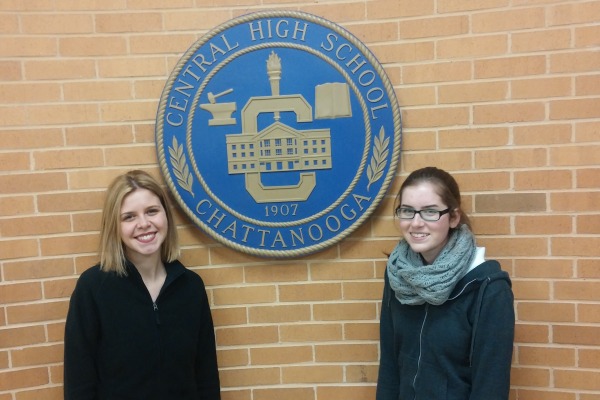 Central is once again welcoming new foreign exchange students, this time for the second semester only. Victoria Fovi, a senior, and Hannah Holzer, a sophomore, are going to spend the rest of their school year experiencing the American lifestyle and attending Central High School.
Victoria's home is Milan, Italy. An intelligent student, Victoria speaks German and  French in addition to Italian and English.
"I've been able to speak English ever since I was six," she stated.
Also at the age of six, Victoria visited the States, specifically New York City. Needless to say, Tennessee is quite a change from the big cities of Milan and New York, but Victoria is enjoying herself in her new six-month home.
"I like it here at Central – there seems to be more activities and clubs to be a part of," Victoria shared.
Secondly, there is Hannah Holzer from Vienna, Austria. Hannah is here in America on a foreign exchange trip to learn and experience new things.
"I can fluently speak both German and English and will only be visiting for five months," shared Hannah.
One of those new experiences is the food. In Austria, there are more fresh foods, and here in Tennessee, she has seen a lot more fast food. She  is enjoying her time here with becoming involved in the Ruriteen Club at Central and the youth group at Bayside Baptist Church.
"I like it here so far – the people here are friendly and nice!" exclaimed Hannah.
Central is honored to have two more exchange students join the Purple Pounder family, and Victoria and Hannah look forward to learning more and more about American culture.