CDC Kids Dance the Night Away at Valentine's Day Dance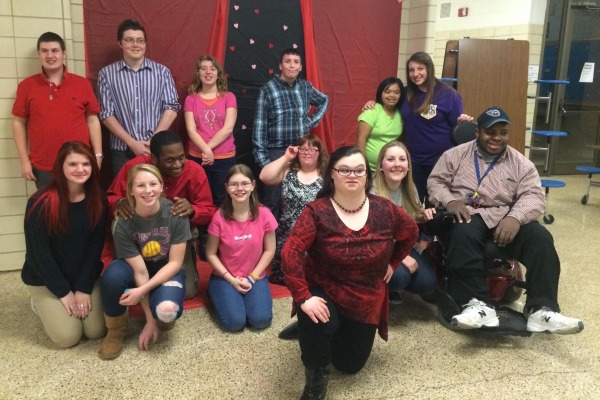 On February 13, the CDC kids of Central High School enjoyed a night of dancing, food, friends, and fun. Starting at around seven o'clock, the kids dressed in red and pink to celebrate Valentine's Day on the dance floor.
As a senior last year, Tiffany Estep decided to put together the dance for her senior project. This year, Sandrea Sylman and Madison Rogers, both seniors, carried on what Estep started.
The dance was made possible by donations from multiple contributors. Rogers sold the ads and hustled about to put the spectacular dance together. The DJ of the dance offered to play music for free for the night, and the food included pizza, cookies, punch, and a number of delicious sweets.
"Last year was the first year we did it, but this year we had about 40 people attend the dance," Rogers stated, not counting many volunteers and those who came to simply dance with the kids.
Savannah Smith, a sophomore, attended the dance with a group of friends and danced with the kids.
"I had a lot of fun. I got to dance with a lot of people, and it was probably one of the best dances I'd ever been to," she shared.
"I had a lot of fun dancing with my friends," commented Zarious Peavey. "I went to the dance both years too."
Zarious explained that he loved getting dressed up and hitting the dance floor.
"The looks on their faces made it all worth it," shared Madison Rogers. "Seeing them happy is all that matters."
"It's one of my favorite nights. I had a lot of fun dancing with my best friends; I made new friends, too," Jerome Butler said.
The dance was a huge success, and the Central Digest has high hopes that another senior or two will step up next year to make the event possible again.
Leave a Comment