Mr. and Ms. Central 2015 Candidates Announced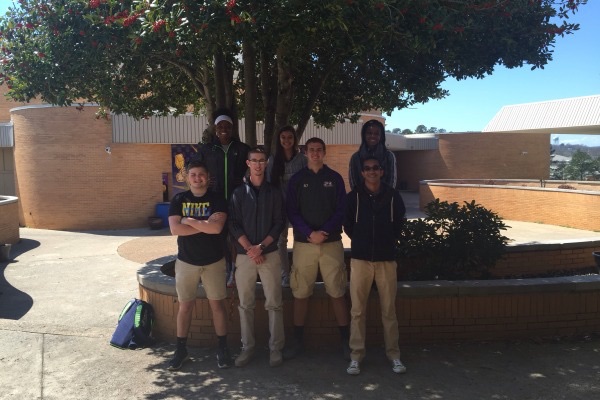 The nominations are in for Mr. and Ms. Central. They are the Class of 2015's best and brightest students; normally, the nominees are in the top one-third percent of their class and are very involved in the school. The list of qualifying applicants is filtered by the teachers, and then the final list is sent to senior directed studies teachers where the nominees for court and attendants are selected by their classmates. The top six boys and girls were selected as the court and seven boys and girls were selected to be attendants. Mr. and Ms. Central will be crowned on Senior Day, April 30, and the dedicatory for the Class of 2015, Mrs. Christina Cotreau, will also be honored.
The nominations for Ms. Central are Judith Bell, Cierra Kirksey, Madison Rodgers, Sandrea Sylman, Kelly Wnuk, and Skyler Wolfe.
Since the 1930s, our school has crowned a Mr. and Ms. Central. It's a tradition that we honor greatly.
"Whenever I was nominated, I felt really honored and special, but it was also really unexpected," commented nominee Kelly Wnuk.
Kelly had hoped to be one of the attendants but did not expect to be a part of the court. She described the characteristics she believes Ms. Central should have.
"I think that it is important for Ms. Central to be a good person, nice, smart and hard-working."
The nominations for Mr. Central are Devin Burney, Adam Hubbard, Timothy Hutchins, Brandon Lewis, Scout Morgan, and Dylan Neely.
Nominee Tim Hutchins was also asked what qualities he believes Mr. Central should have.
"Mr. Central should be upstanding, [a] good role model, well-rounded, and a student showing the good values of Central."
All of the nominations listed above have shown their time and dedication to Central High School.
"I think it's a great honor for whoever wins its and one of the best traditions we have," Mr. John Daum, the Senior Day organizer, warmly stated.
The nominees and faculty look forward to the crowning of Mr. and Ms. Central, one of Hamilton County's oldest and most revered traditions.