Gifted Teacher Danielle Hooper Joins The Public Education Foundation in Efforts of Improving Community Schools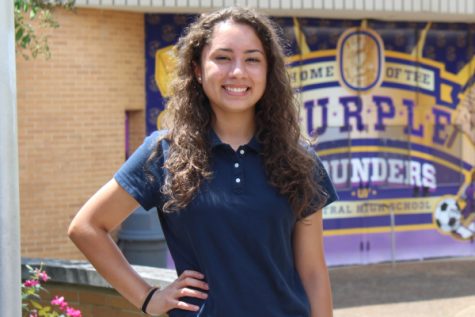 More stories from Cassandra Castillo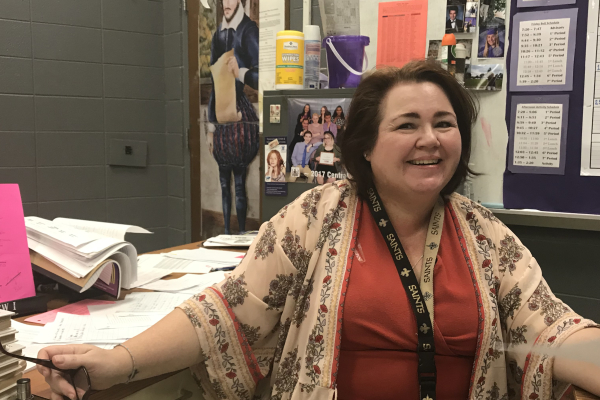 The community of Hamilton County seeks improvements in the county's schools. Whether it involves life inside of them or out, a safer environment leads to better education. This is why Central's Gifted Teacher, Danielle Hooper, has decided to join The Public Education Foundation.
"I want to help accelerate education policy to improve conditions for my students. Teachers have an incredible voice, which is often not heard because we feel so alone. With this program there is the opportunity to join a group of like minded teachers to be heard and change law," stated Hooper.
The Public Education Foundation was founded in 1988 by a group of community leaders from the business and philanthropic community to work in partnership with the school districts to "create outstanding schools by applying resources to bold ideas." At the time, schools were managed by city and county governments.
They have been operating for 30 years now and have established a partnership with the Hamilton County school district. PEF runs at least 16 major initiatives supporting public education focused on teacher leadership, college, and career success. As well as a teacher residency for new teachers.
The PEF website stated, "Policy fellows will delve into local, state and federal policies that affect students in Hamilton County. They will learn from educational and community leaders, working together as a cohort in advocating for policies supporting their students. Policy Fellows expands beyond that of other such fellowships by exploring issues outside of schools, such as poverty, crime and other social issues which directly affect students and families in Hamilton County."
PEF's initiative changes over time as they improve student achievement,  provide better access to college, and aid with more career opportunities. Additionally, they would like to develop outstanding teachers/principals, alongside recruiting and training new teachers. The Public Education Foundation believes that teachers are trusted leaders and experts in their field, and are extremely qualified to advocate and inform the policies which affect schools and the community.
"We believe there's nothing more important to our community's future than strengthening our public schools. We're an independent, nonprofit, community-based organization that, for almost twenty‐five years, has provided training, research and resources to teachers, principals and schools in Hamilton County and surrounding areas. An educator's voice is so often overlooked in developing public policy," expressed Kate Skonberg, PEF's teacher engagement coordinator.
"We do more than provide funds; we're innovators, working with partners in education to transform public education. Our mission is simple: we want to increase student achievement so all students succeed in learning and in life," Skonberg added.
An 18-month teacher policy fellowship, sponsored by the Benwood Foundation and Community Foundation of Greater Chattanooga, will help support leaders in making change and making teachers reach their full potential. It is a highly competitive fellowship available to all Hamilton County educators.
Each program has a different requirement and application process. For Policy Fellows, they open applications to any educator in Hamilton County public schools who work directly with students such as teachers, counselors, physical education, and special education leaders.
Interested educators submit an application gauging their interest in education policy along with a video submission in which they describe an instance in which they served as an advocate, how they define advocacy, and what role they play in advocacy. The initial selection committee judges the applications using a rubric. The next selection committee interviews finalists in a group interview process.
With the fellowship being part graduate seminar and a part of Leadership Chattanooga, the cohort will meet monthly to learn about policies and the community. They will develop the skills necessary for effective advocacy and will take action in changing Chattanooga for the better. The fellowship began January of this year and will meet through June 2019; Mrs. Hooper just began her new mission as a fellowship member.
"I was selected for a fellowship to work on educational policy," divulged Hooper.
The future of Hamilton County education partly relies on the Public Education Foundation to bring a safer, better environment to public schools. They are gradually bringing changes to schools for the better. Not only that, but the community is also benefitting from PEF.
"We are currently working on our Strategic Plan, which will be announced soon. We definitely see ourselves in the continued partnership with the school district in our combined efforts to transform public education," Kate Skonberg concluded.