Central's JROTC Marches to Success in Armed Forces Day Parade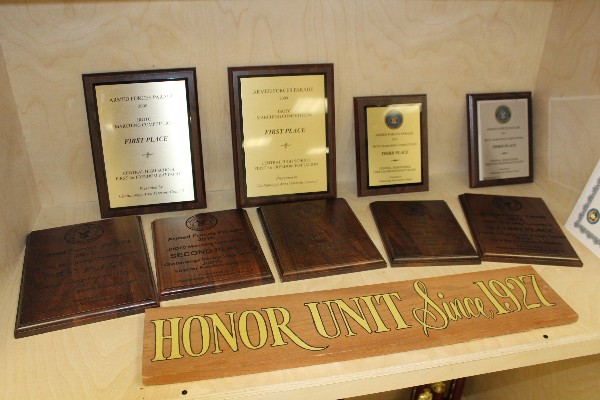 There is great pride in being the oldest JROTC program in the state of Tennessee. Central High School's JROTC program has been operating for almost 100 years, since the December of 1919. One of the events that they have been participating in for several years is the Chattanooga Armed Forces Day parade, a parade that gathers the community to show support and to honor the armed forces.
For the past ten years, Central High School's JROTC program has been placing well in the in the Chattanooga Armed Forces Day Parade. Earlier this year, on May 3, they placed second among other JROTC groups in the Chattanooga area for their marching as a platoon. They fell just short of first place, with Red Bank's JROTC unit taking first place.
"We were really close to [winning over] Red Bank, but Red Bank had more drums," explained Major David Spencer.
Spencer explained that the drums assist with marching and allow the group to march together.  The JROTC program primed for the parade by preparing their uniforms and working on marching formation. To try to reach their goal of first place in this year's parade, they plan to do more drill and ceremony practice and to march together, not as individual classes.
"We had five companies, each an individual class," said Spencer.
This was a very special day that all parties involved enjoyed. The Armed Forces Day Parade was a day that brought all kinds of people together, including local businesses, veterans, and high school JROTC units. It was also a day to show how much all the students had learned.
"I enjoyed being able to see how much we all accomplished in such a short period of time," concluded Quiana Redman, a junior in the Central High School JROTC.
The Central High School JROTC will continue to work hard towards another medal this year.
About the Contributor
Sarah Katheron Latham, Assistant Editor
My name is Sarah Katheron Latham. This is my second year at Central High School, and my second year on the Central Digest staff. I enjoy singing, reading,...