Theatre II and English Teacher Kelsay Cate Receives Two Grants
Theatre II, English Ten, and Support Teacher Kelsay Cate Receives New Teacher and DonorsChoose Grants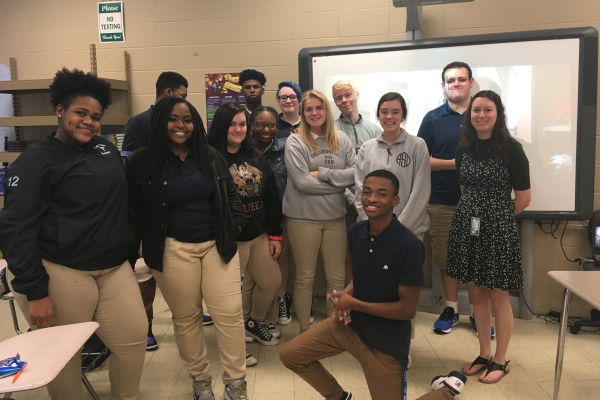 The local Alpha Chapter of DKG (Delta Kappa Gamma) collaborated with the Volunteer Electric Company's (VEC) share program and the Hamilton County Department of Education (HCDE) to help assist new teachers.
Jill Landtroop, an HCDE specialist, arranges meetings with through program. The topic of the new teacher meeting introduced by Jennifer Knowles was self-compassion.
"Landtroop supports first-year teachers in middle and high schools," stated Chattanooga Times Free Press.
VEC and DKG gave out three $150 grants for any items teachers needed. They gave a grant to an elementary, middle and high school teacher. These teachers were Rebecca Robinson, Emily Mahoney, and Central's very own Kelsay Cate.
Cate attended a New Teacher Network Professional Development session in January at Wolftever Creek Elementary. She was entered into a raffle at the school, and they drew her name, so she was awarded the grant.
With this grant, Cate plans to do a makeover to her classroom and make the space more engaging to her students.
"[I plan to use the grant for renovations] such as finishing painting the walls, creating a growth mindset board, and updating some of the current electronic devices used in my classroom," said Cate.
Cate also participated in another grant, the DonorsChoose Project. The DonorsChoose Program is an online charity dedicated to helping classrooms and students in need. To raise money for school projects, teachers start a fundraising page through the organization's site so that others can donate directly to their cause.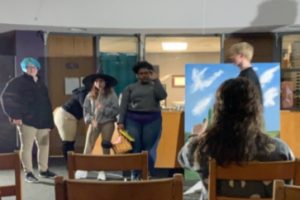 Cate submitted a project to purchase wireless clip-on microphones for the theatre department for use in future shows.  By going through DonorsChoose, she ended up being fully funded by Walt Disney Company. The organization wanted to make it possible for Central's theatre department to receive these microphones, so they ended up awarding Cate with a $500 donation, and she was very grateful.
The theatre class' production of the play "Oz" was originally scheduled for March 27, however, it will be rescheduled due to the cancellation of school. For more information about these school cancellations, click here.
About the Contributor
Ashley Coleman, Staff Writer
Hey! My name is Ashley Coleman and I am a junior! This is my first year on the Digest Team and I am ready to achieve my goals. I spend my free time shopping,...