Central to Provide Optional COVID-19 Tests on Campus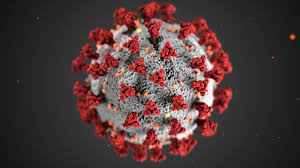 As the pandemic continues, almost reaching a year since its beginning, Central is implementing optional COVID-19 tests that students and staff can take during office hours.
The tests will be administered to symptomatic attendees by school nurse Kimberly Lykes in an area outside of E Pod. Before a test is given, students and staff will need to fill out a consent form. Students and their parents can find the form in Powerschool.
"After researching the process and working with the tests that were issued, I find them to be a useful tool to help screen and isolate those who are positive and to quickly decrease their exposure to others," Lykes explained about the enactment of tests. "It will be helpful to quickly know if someone is positive and it'll allow me to isolate and remove those cases before everyone in the building is exposed."
Lykes also suggested for those who are getting tests to wait for three to five days after exposure before getting a test, claiming that an early test could cause a false negative.
Biology and anatomy teacher Christina Cotreau voiced support of the new application.
"The tests on campus will give people information more readily, which is always a good thing," she stated.
Despite the perpetuation of the pandemic, Lykes and Cotreau both praised Central students and teachers for following guidelines, with Cotreau describing the Central population as "thoughtful and diligent in their safety efforts." They both wished for students to continue following safety measures.
Lykes also gave some of her outlook on the pandemic, praising everyone's work but urging them to persist in their efforts to contain COVID-19.
"An eventual end to the pandemic is coming, but we need to stay vigilant until there is evidence that we are safe." Lykes said. "I know it's hard to keep doing this, but my hope is that everyone stays healthy and more lives are saved by all of us being responsible and taking care to keep each other safe."