Michael Watson and Chloe Barbee Crowned 2022 Mr. And Ms. Central
The long-awaited crowning for 2022's Mr. and Ms. Central took place on Friday, May 13 inside Central's gymnasium. Michael Watson earned the title of Mr. Central, and Chloe Barbee was crowned Ms. Central. Since our seniors will be graduating, this event was held in order to congratulate Central High School's class of 2022. That night, teachers, alumni, and staff gave speeches and handed out awards to many of the seniors.
---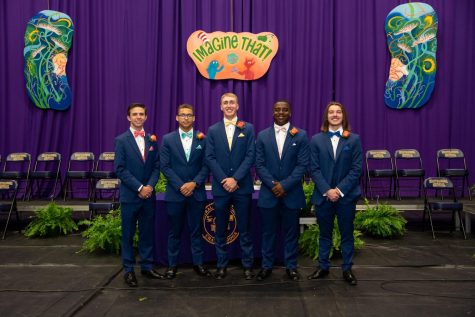 The nominees for Mr. Central are pictured on the left. The students from left to right are Jack Graham, Zane Ferrying, Lucas Keown, Michael Watson, and Ozzy Paulus.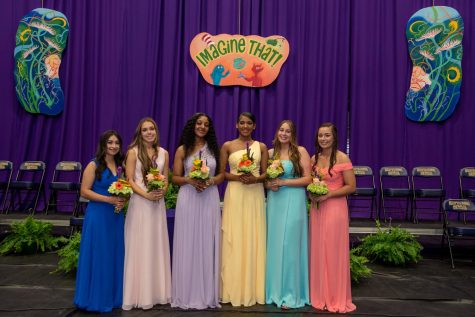 The students who were nominated for Ms. Central are shown to the left. The girls from left to right are Jannetth Colunga, Kendra Jones, Jana Walker, Chloe Cosa Barbee, Carmen Breitenbach, and Karleigh Schwarzl.
---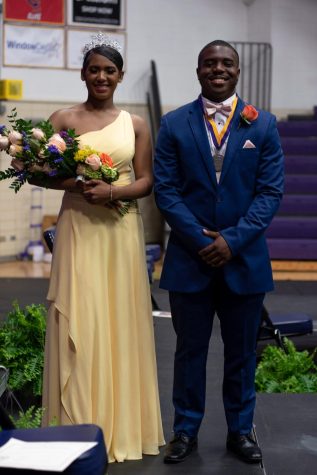 We interviewed both Watson and Barbee about their thoughts on being crowned Mr. and Ms. Central. This is what they had to say:
Michael Watson
"It was a great experience to be nominated by my peers. It's dope and I really appreciate everybody that voted for me. It feels surreal." When asked about his plans after high school, Watson replied, "I plan on playing college football and majoring in business management, and in many years to be in the NFL draft."
Chloe Barbee
"It's such a surprise, and I just want to say thank you to the students because they always seem to surprise me." Barbee laughs. "I'm just happy, I'm just so excited to end my senior year like this. It feels like a big accomplishment." When asked about her plans for the future, she informed The Digest saying, "I'll be attending college at Tennessee State University. My major [will be either] dental hygiene or criminal justice."
Chloe Barbee and Michael Watson are featured in the image above.
Leave a Comment