Editorial: Are School Half Days Necessary?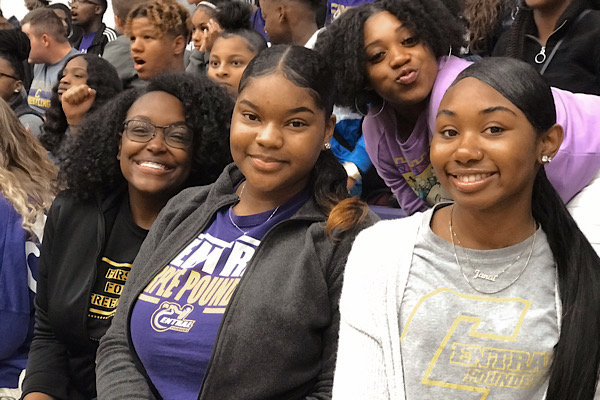 School half days are an example of a subject with opinions split straight down the middle. It seems that most students believe half days are the best thing to happen at school since summer break. However, many teachers argue with this popular opinion, saying half days are an unnecessary excuse for students to leave early.
"I think that school half days are a good way to relieve stress from students. It is a good opportunity to catch up on work as well as connect with your peers. It also gives the student body many things to look forward to," shared Junior Zoey Greene.
The newly implemented half day policy initiated by Hamilton County requires every district school to provide a half day to the students once every quarter. The reasoning behind these quarterly half days is so that teachers can supposedly stay after the students leave early to get extra planning and grading done. Although the district seems to be requiring the half days in favor of the teachers' busy schedules, it is teachers alike that mostly share the opinion against half days.
"I personally do not much care for half days, especially when I am not able to see all of my classes. From my perspective ,as a teacher, it interrupts my instructional time and can often feel like a lost day," shared Trevor Brittingham, Central's chemistry and ACT prep teacher.
For the most recent school half day, many students were forced to skip lunch because the pre-packaged sack lunches prepared by the lunch ladies quickly ran out. Another flaw of half days is a confusing schedule. The classes of the day are usually out of order and have reduced times; many students in Future Ready classes were not even sure of what class they needed to go to. These drastic consequences have shifted the opinions on half days of many students.
"Half days may be necessary for weather, but if it's bad enough that the district has to shorten the day, then why not just cancel it? The shortened and confusing days don't help us get work done and are pointless," shared Senior Emilia Pastusic.
Although the school half days were implemented by the district with a good mindset, the overall consequences outweigh the benefits of half days. In order to better help both teachers and students, half days should just become entire days off to avoid the confusion and chaos of the altered schedules.

Loading ...