Central To Receive A Brand New Track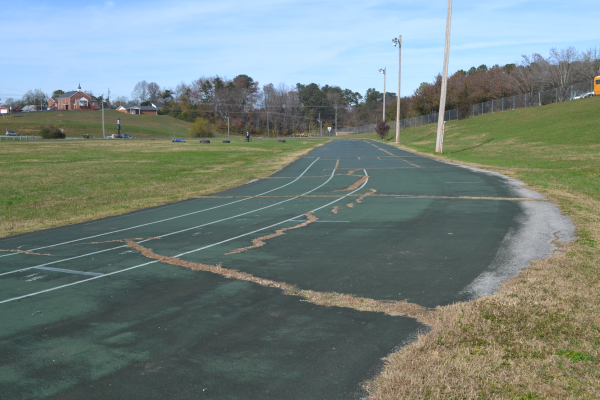 After many months of waiting and fundraising, Central High is finally receiving a new track. Central's current track will be broken down starting in December, followed by the construction of the new track.
Central's current track was constructed in 1968. Similar to the original track, the Hamilton County School Board and the County Commission are providing funding for the new track's materials and construction. The new track will further provide success in athletic programs that use the facility, such as the track and cross country teams here at Central High.
"I am very happy that we are receiving a new track and that the School Board and the County Committee are starting to realize that a new track is needed, and that they want to make the school look better," stated Track Coach Gary Bloodsaw.
Due to the lack of support last year for the track, the track team from last year came up with the idea to hold a fundraiser that would bring in large amounts of money for the track. After a while the team came up with the idea to hold a fundraiser selling mattresses. The money that was raised was put in a special account for the future track. The money in this account will be used to cover items for the track that the county's funding does not cover, such as hurdles and stands
Coach Gary Bloodsaw commented, "Central is a good school, and with the new track it will help the school look even better and help all students succeed."