Central High Seniors Eager to Recieve One of Several Alumni Association Scholarships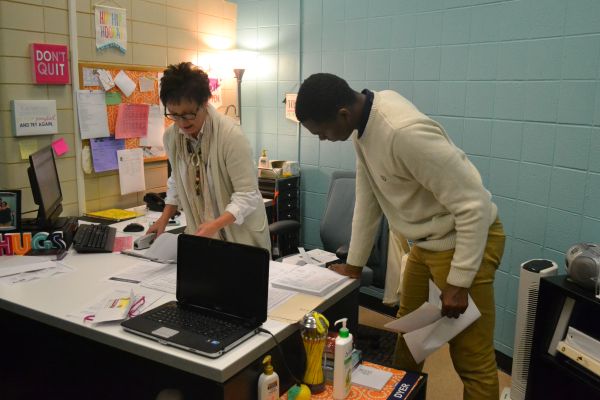 For the seniors, tis the season to apply for scholarships. The class of 2017 has many opportunities just at Central High School alone. The Chattanooga Central High Alumni Association is offering 12 scholarships this year. The criteria for these scholarships are as follows: must be a Central High School graduating senior, have a 3.0 GPA , have already been accepted to a college or university, and students must write a essay on why they deserve the scholarship.
The application for these scholarships can be found in the college access adviser, Susan Dyer's, room, which is in the center of C-Pod. To make it easier, students only need to fill out one application to apply for all the scholarships offered by the alumni association.
"We wanted to make it one scholarship application so not only will it be more simple, it will increase the number of applicants," explained Dyer.
At the most recent alumni meeting, the Principal's Scholarship was increased from $1,000 to $2,000 thanks to Central alumnus, Doyle Attaway ('67). Attaway plans to continue the increase in amount for future recipients.
"I think it is awesome that the scholarship is even more now," said senior Katie Dorris. "It provides more opportunity for the senior who gets it."
From now until March, seniors will be busy. As for advice, Mrs. Dyer has a few words for the seniors that may be discouraged.
"It is a job and you have to be consistent," concluded Dyer. "You have to sell yourself and really believe that you can do it.  Just keep applying."