Chick-Fil-A Night a Success for Track Team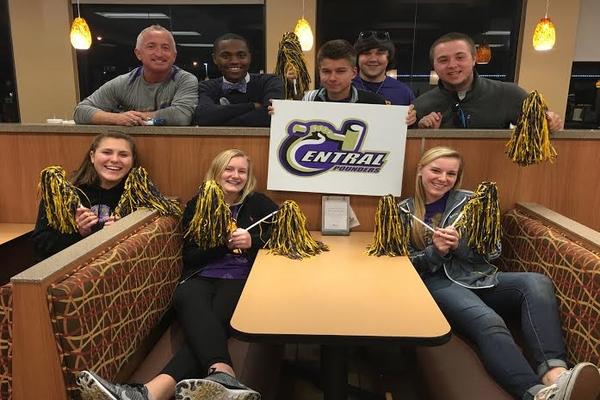 Money for extracurricular activities is not always easy to raise, but Central's Track Team came up with a unique fundraiser to help them acquire funds for reducing their fees. On January 21st, between 3:00 pm and 8:00 pm, members of the community went to the Chick-Fil-A Night at Gunbarrel Point to support the team. A partial amount of their meal's proceeds were donated to the cause. D'Andre Anderson, who is a junior on the track team and Chick-Fil-A employee, thinks the event was successful despite the inclement weather.
"People were nervous driving on the icy roads, which did impact the outcome of people showing up. We received 20% of the sales," Anderson shared.
The players on the track team have to pay $75 in fees, and holding events like these help lift the burden of paying them. The money the receive is also used for traveling.
People came to support not only from the Harrison area, but throughout Chattanooga, as well.
Noah Page, a junior at Central, acted as a greeter for the event."The event went great. People from East Brainerd, East Ridge, and Hixon came out to support. Everyone was really nice to come help us out," exlaimed Page.
"We practice almost every day of the week, and it is only the pre-season. So far, it has been good. We are hoping Mr. Lewis permits us to hold another Chick-Fil-A Night next month, as well," Anderson beamed.
The Track Team is in good spirits and is hopeful for an even more successful spirit night later in the spring. The Digest is rooting for the team as they prepare for the upcoming season.