ASVAB Exam Aids in Future Decision Making for all Students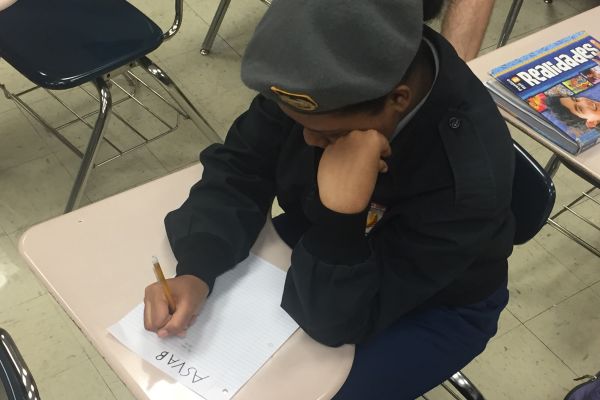 Hang on for a minute...we're trying to find some more stories you might like.
The Armed Service Vocational Aptitude Battery Test, otherwise known as ASVAB, is an exam created by the military that allows people to find out what career suits them best. It tells students what skills they excel in and what career path they will thrive in.
"The test can show where you will excel; it will also show you what your strengths are to help guide you in whatever college major you choose to help your future career," stated Michael Dupre, one of the JROTC instructors.
Although it was created for the military, it may still help someone out that is not interested in joining. The test can help people find out what career is best for them.
"I have never been interested in the army, but the test will help me narrow down what I want to be," remarked Erik Kirkson, a senior student that took the test.
The test has been offered at Central for many years. The sign up date is from April 20 through September 17; by signing up in the front office you are able to take the exam. It takes place on September 21, and being a JROTC member is not required.
Guidance Counselor, Karen Atkins, organized the exam, so that students are able to take it every year. It is recommended because the ASVAB test does not only help out with discovering what career path is best, but it also helps academically by comparing it to other useful exams.
"If you take your ASVAB score and divide it by three, then that is around what you will get on the SAT's," imparted Dupre.
The ASVAB test can help in many ways whether it is military related or not; it can help with future decision making and successful career paths.

About the Contributors
Jack Graham, Staff Writer
Hello, my name is Jack Graham. I am a sophomore, and this is my second year on the Digest. I like to hang out with my friends outside of school, but I...