Destanie Roach: Always A Part Of The Pounder Family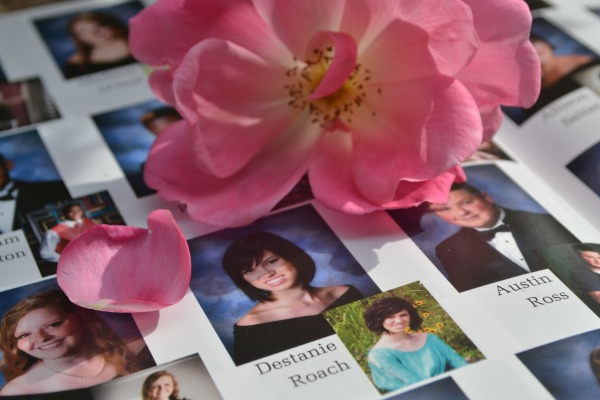 On Sunday, October 5, tragedy struck when news that Central High School graduate Destanie Roach suddenly passed away. Many people who graduated with and knew Destanie were devastated to hear what had happened, but there was plenty of love and support to go around for the friends and family dealing with this misfortune.
"Destanie was a fighter. She had gone through more than I could ever imagine, and yet she still managed to live every day with a smile on her face. She touched every heart she came into contact with. I know that I can say she touched my own as well," said Corey Whitlow, a friend of Detanie's.
Destanie graduated in the class of 2014 and went on to college to major in psychology. She was a hard-working, committed student, and her senior year, she decided to put some of that hard work and commitment into our Central Digest by joining the staff.
"Destanie was the ideal classmate. She was always happy to see you and eager to build new relationships. Outside of the classroom, she was just as jovial. Her heart was so full of love and she was inherently kind," stated Alex Howard, who worked with Destanie on the Digest.
On Thursday, October 9, a visitation service was held for the friends and family of Destanie, and it was packed. Old friends, new friends, and even Destanie's previous teachers came together to assure one another that everything would be okay.
"Destanie was in my advisory and journalism class. She had such great energy, and a very good sense of humor. We would always joke around and mess with each other. I remember she would always leave a little bag of food on my desk and only eat one little bite out of it, so I would kid with her about that. She was a great student and made me enjoy teaching," stated Gregory Cantrell, one of Destanie's teachers.
Destanie will forever be in the hearts of her family, friends, and classmates. She should not be remembered for her death, but for her lively personality and they way she emitted a light of happiness onto everyone she met.
View Comments (2)