Taking It Back With Central Teachers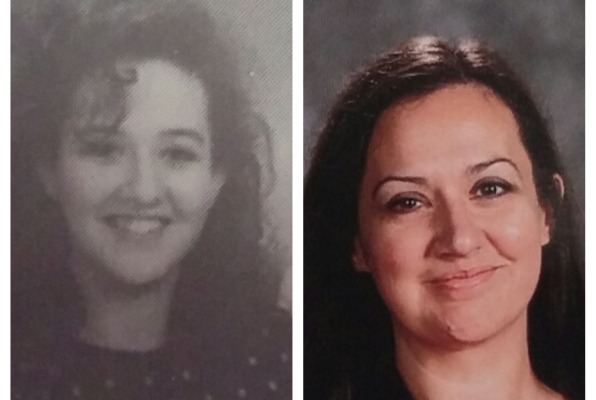 As students, we may find ourselves telling teachers that they do not understand the stress and drama we as students go through in high school. Then, other students might wonder if teachers even remember what their high school experience was like. The Central Digest took an inside look to clarify your curiosity about what it was like for teachers to be in high school.
Mr. Shawn Seals took us back in time to reveal a little bit of what his high school experience was like. He attended Sequatchie High School and was an average student, grade-wise, making B's and C's.
"I did not talk much; I was quiet and shy. People who were loud got on my nerves," Mr. Seals shared.
"Ms. Pope was my favorite teacher!" the U.S. History and Yearbook teacher exclaimed. "She taught a math class and was the assistant principal at the same time for my school."
Mr. Seals said that he really did not like math, but Ms. Pope pushed him and made sure he did his work.
"Without Ms. Pope, I probably would not have passed math," said Mr. Seals.
The Central Digest also took an inside look at one of Central's favorite English teachers, Mrs. Sally White's, high school experience. Mrs. White graduated high school in '91 here at the one and only, Chattanooga Central High!
"I made mostly A's in high school," stated Mrs. White.
The Central alumni said that she wouldn't call herself an overachiever, but she was not one to put her name on anything that did not represent her best work.
"Do as much and as well as you can reasonably do. Anything is more interesting (and certainly more productive) when you really invest yourself in it," exclaimed Mrs. White.
"I came to school to learn [everyday] and everything else was secondary," she revealed.
Mrs. White had a lot of friends who motivated her to excel in her academics rather than pulling her away from her schoolwork. In addition, White had Mrs. Charlene Becker, her favorite teacher, her hero, and her mentor.
"I teach from her podium everyday. Naturally, I aspire to be the teacher she was. She was incredible," shared Mrs. White.
A lot of teachers may not remember what their high school experience was like. However,  Mr. Seals and Mrs. White respectively do not fit in that category. They both strive to make a positive change with the students who want to be a part of that positive change and can connect to the ones they teach because they keep in mind what high school was like for them.