2015 Track Season Looks To Have Many State Hopefuls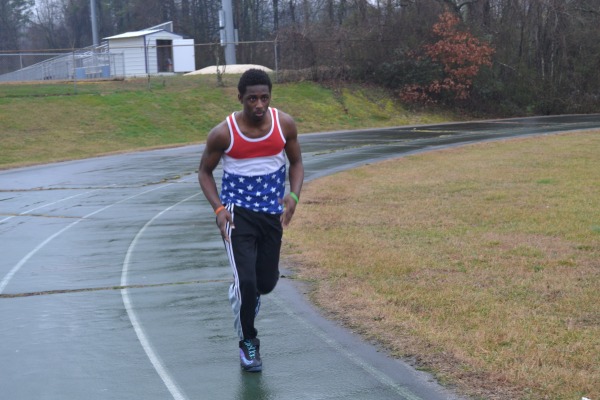 This year's boys' and girls' track teams have a lot of returning seniors and many new freshmen. The girls' track team has about ten new freshmen girls and more are coming after basketball season has ended.
"We have a huge team this year and a lot of young talent. I'm really excited for the 4×400 relay and the 4×800 relay teams because that is where we are strongest," said assistant head coach Katy Burnette.
Senior Sandrea Sylman is hoping to get first in the 400 meter dash this year. Last year was a nail biter with Sandrea getting third.
"I'm really hoping to get a 58 second 400 meter dash this year," stated sophmore Gwendolyn Sofield. "I'm just really pumped this year because we have a good shot at winning state."
The boys have a much smaller team than the girls' team this year. Soccer and baseball take the blame for some athletes not being able to run track.
"We're excited to dominate the district for the third year in a row," said head coach Luke Robinson.
The boys' track team has been practicing since November and is ready for this year's season. The team has six seniors this year, all of whom have placed at state or regionals.
"I really wish that the weather would clear up soon and stop being so rainy. It's been hard to run and train with the snow and bad weather we've been having lately. I'm just super stoked but sad at the same time since it's my senior year. I just want to leave knowing I did my best and that Central won the district three years in row," shared senior Isaiah Houston.
The track team has their first meet March 17 at Red Bank High School. Come out and support your favorite Pounder runners!
Leave a Comment