2014-2015 Central Boys' Basketball Recap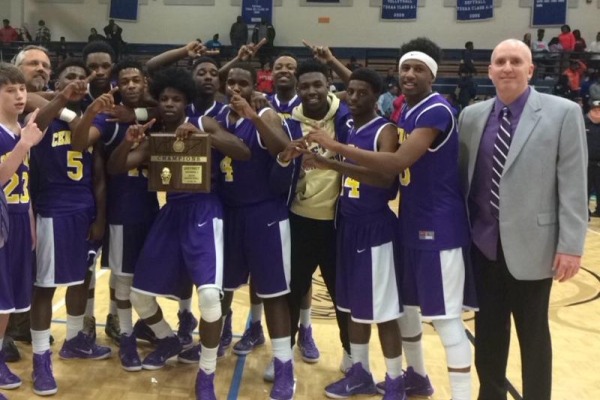 This basketball season was one Central High School will never forget. The historical season included a district championship, regional championship, and a trip to the Class AA State Tournament. Their final record was 22-5, 10-2. Coach Rick Rogers had a lot to say about the amazing season.
"This was the most rewarding season as a coach. Every game, we tried our best to win. I felt there was only one let-down this season, and it taught them a lot. After that, they were motivated to be not just good, but great," Rogers shared.
"I'm super proud of all the guys too because it was not the same 'MVP' every game. Someone different stepped up every game, it seemed. We've got six seniors coming up next year, and most of the teams that [went to] the state championship had five or more seniors," he further stated.
This year, the team is only losing three seniors; the rest of the varsity team will be back next year.
"It was a real blessing to go to the state tournament," said senior Tre Tiller. "I'm going to miss my team [and] Central a lot."
Tiller will be missed around here, too. Coach Rogers still has a positive outlook on the tournament and hopes to return next year.
"Even though we lost in the quarterfinals of the state tournament, that's still the top eight in the state. We could have won that game, but it was a good learning moment for the juniors and me as a coach. All we can do now is practice and get ready for next season," he stated.
"We know what we need to know to win the state championship," said junior point guard Terron Hayes.
The Central Digest is immensely proud of the 2014-2015 boys' basketball season and looks forward to the bright future these young men have in store.
Leave a Comment