Central High School's New Volleyball Coach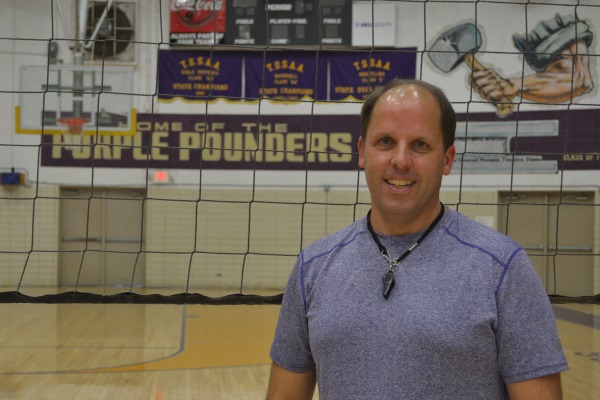 Jeff Baughman was just recently hired to be the new volleyball coach at Central High School.
Baughman has worked at Brown Middle School for two years and has lived in Harrison for 17 years. Ever since Baughman was in fourth grade, he has always been involved in sports. He has played competitive volleyball for more than ten years and has coached volleyball in Florida and in Tennessee.
"Thanks to my dad's leadership and influence, I've played sports almost my entire life. He came to as many of my games and meets that he could as I was growing up. It was natural for me to choose P.E. as my college minor," said Baughman.
Current Lady Pounder Volleyball players have high hopes for Baughman this season.
"At first, we were all nervous and I was even more nervous because we didn't know who he was, but now that we've gotten into the groove of things [and] we've gotten used to everything, he's got some really good tips he's given to us so far. I'm glad he came," commented junior Samantha Scott.
"He provides a positive aspect to the court, and he's always encouraging to us," said Emma Beach, another junior.
Baughman's goal for the team this year is to advance to the State Tournament and finish what they started last year.
"I believe that the discipline involved in sports and healthy competition has long-term benefits that will carry out into a student's academic, personal, and eventually professional life," noted Baughman
"I'm just excited to get this season started," he concluded.